Dear Readers,
Random.org has chosen the following readers from the comment section:
The first hat, from
tendertwigdesigns
goes to :
Jenna
What a beautiful girl your Lily is. The story of her name gave me goosebumps too.
My favorite Christmas tradition is one we just recently started. We are always so very busy during the holidays making sure we get time with both my family and my in-laws. When our oldest was 2 (he is 5 now) we had a birthday party for Jesus on Christmas Eve. We do it every year now, and find that it's such an easy and fun way to explain to our kids what we believe about Christmas. It gives us time together at home as a family and puts a stop to the hurried ferver that Christmas can become - even if only for an hour or two.


And the second cap from
sling-a-bye-baby
goes to:
Alison Tardy

I love that you were thinking of having another so soon. I was the same way about a month after Amelia was born.
I absolutely adore the second hat if I really have to choose. My favorite tradition is one that really only started last year. While I was pregnant my Mother in Law showed me how to make applesauce cinnamon ornaments. She was the first person to do a "craft" holiday activity with me. We plan to make them next month with Amelia
.
Congratulations! Please email me with your contact info so I can send it to the etsy sellers and they can mail you those sweet little caps!
I have to say that when I went to Random.org....
I
actually won the cap with my Russian comment. HA! Obviously I had the website pick a new winner;) And...
if you are the original Russian commenter
, who asked "How register for this?" ...I hope my brother and I didn't offend you with our Russian banter afterwards. We're a little weird that way. And now I know that google translater doesn't get it right all the time- my brother thought I was telling him to stop overwhelming the comment section with his elegant comments, when in fact I was saying stop hijacking my comment section with his snarky comments. Ha.
One more thing: I LOVED reading about everybody's Christmas traditions!! If you have time, go read the comment section and enjoy!!
I have two therapists coming in just a little bit for Lily...her regular EI therapist, and a speech therapist...and I have no letter to Lily, as I have to tidy up my house. But here are some cute photos I took of Lils the other day...and something else that's coming up...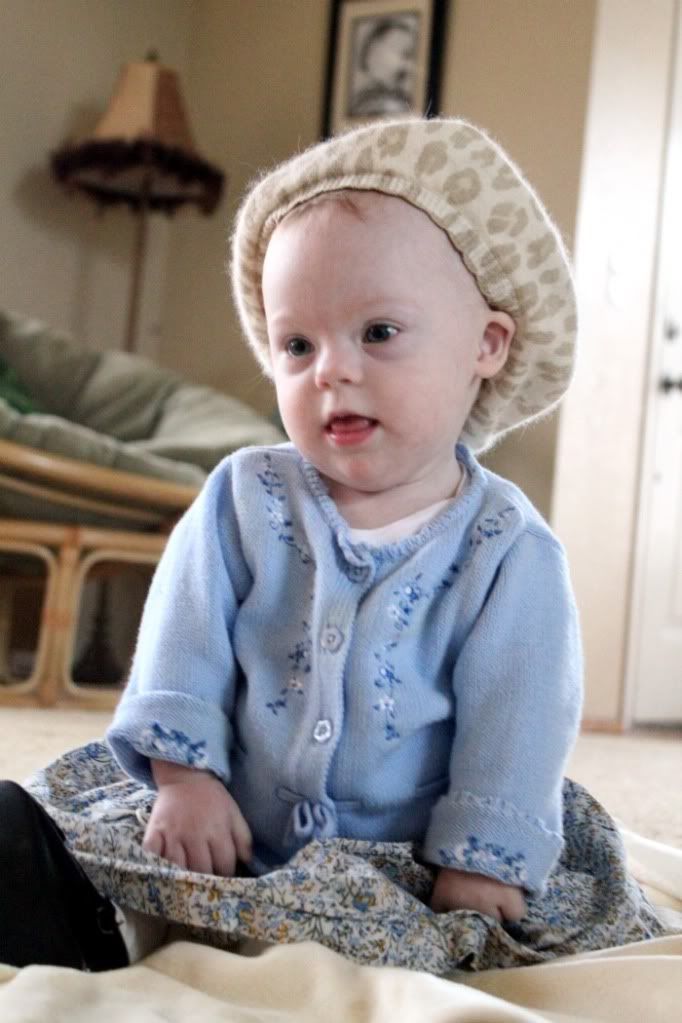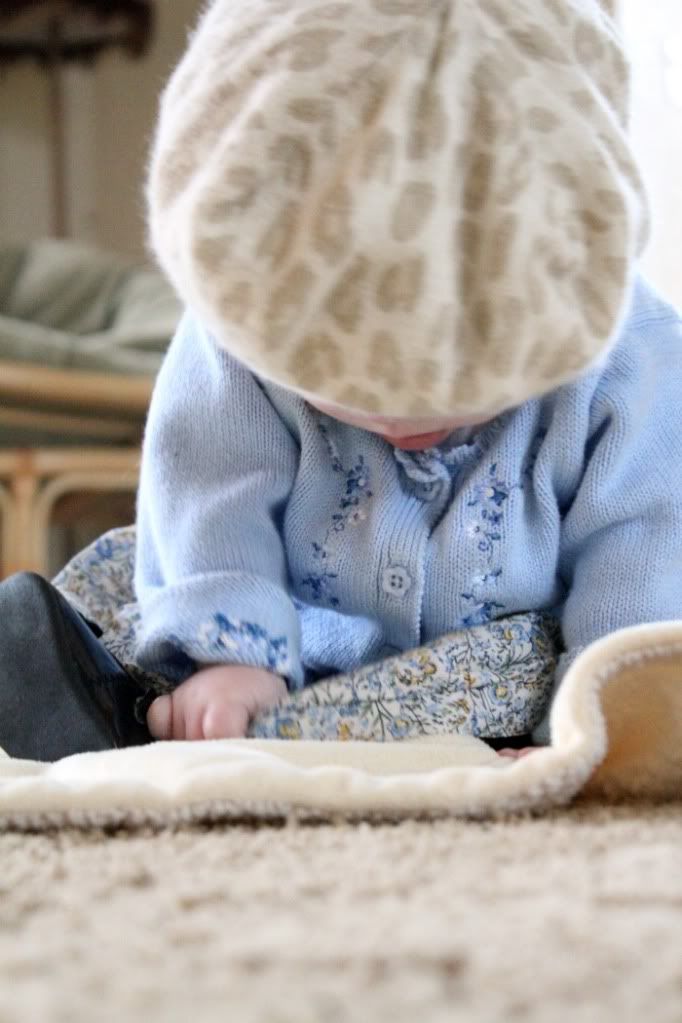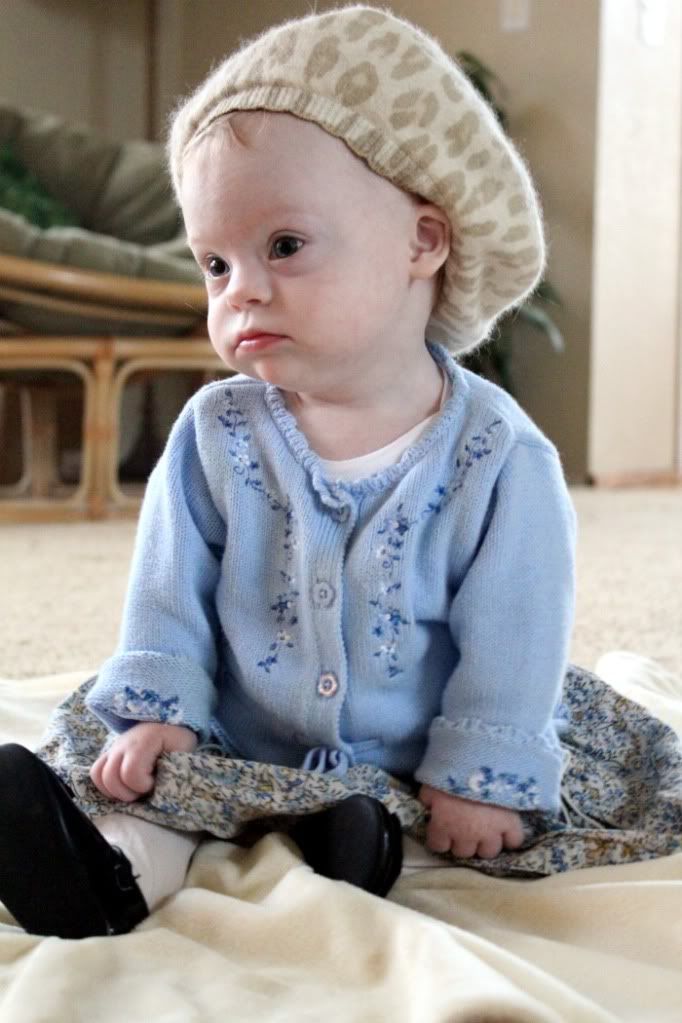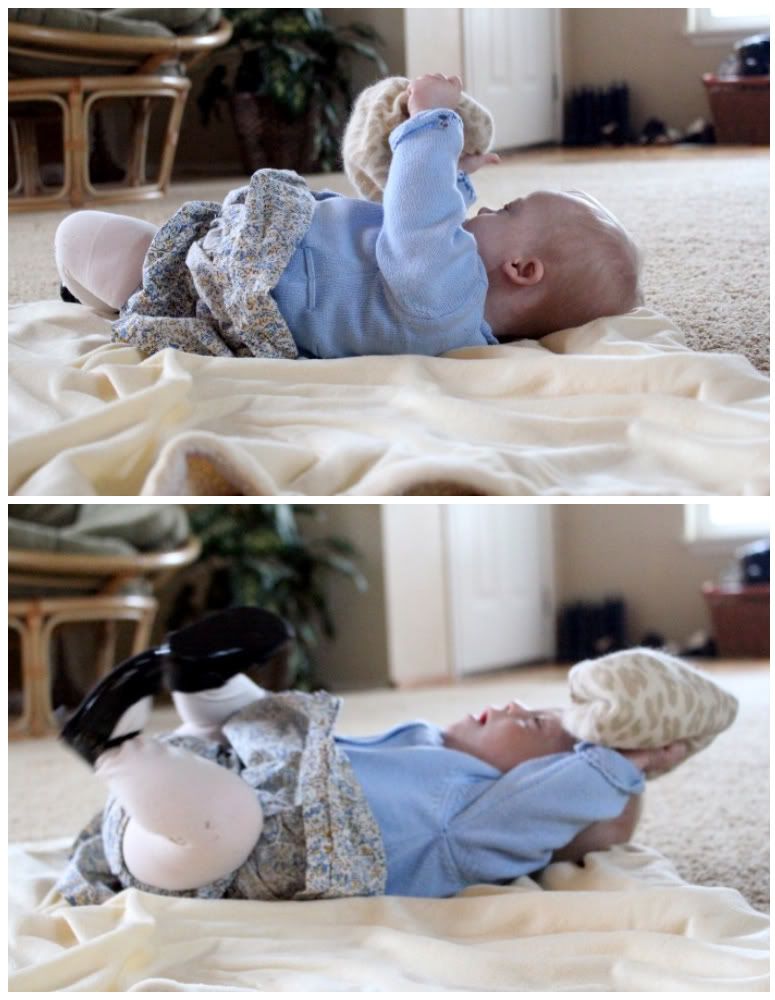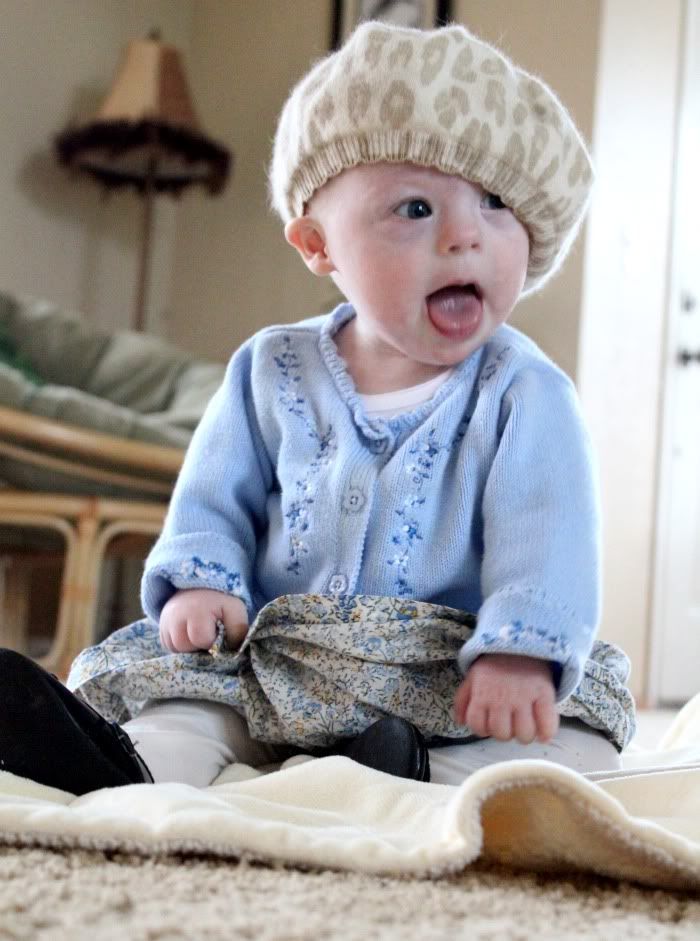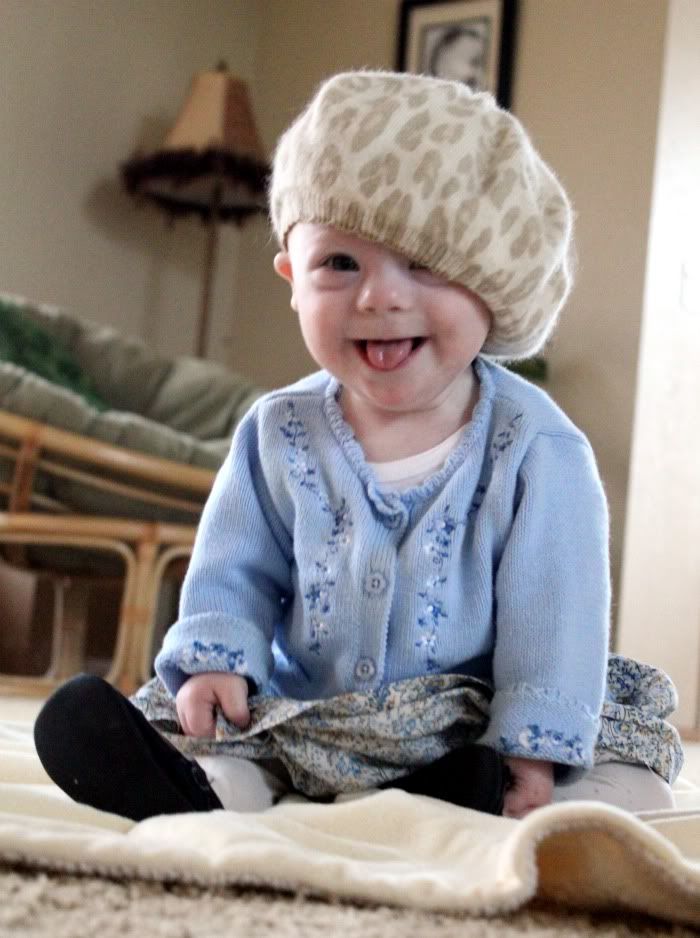 ...this Friday there will be another giveaway! A fabulous etsy seller is giving away a $25 gift credit to one of Lily's readers....can't wait to see who wins! And if you're from Russia..Вы должны платить за собственную доставку, если вы выигрываете!
oxPatti