Dearest Lily,
Tonight I want to tell you about two miracles...
The first has to do with your name. The second has to do with two very special people in your life.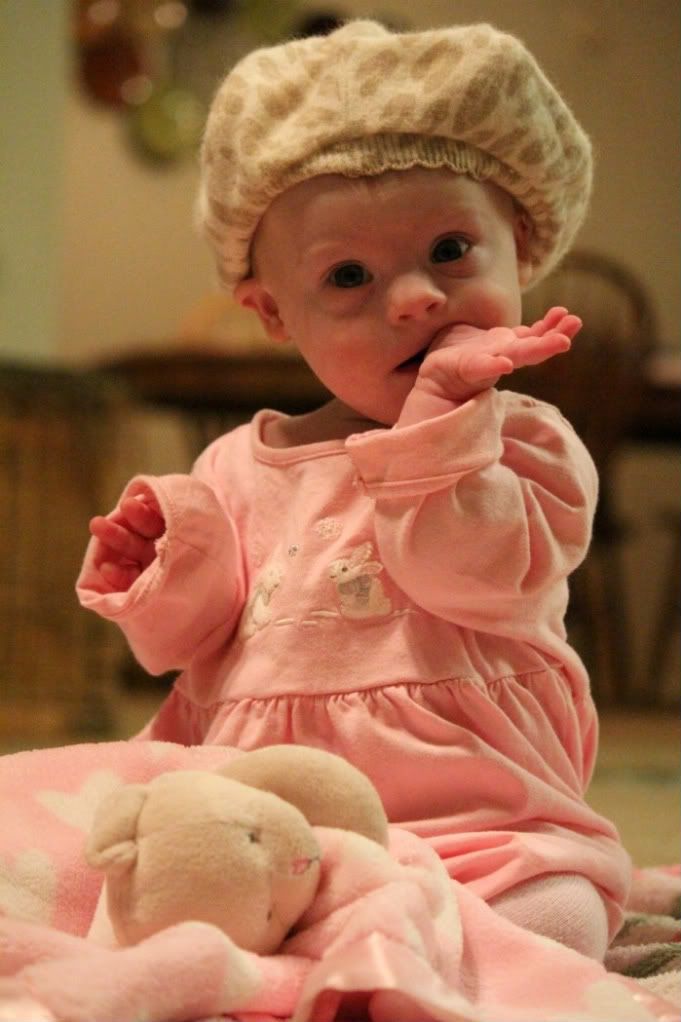 The other night Daddy wrote you a beautiful letter. In it, he talked about how sweet it was that we named you Lily... before you were even conceived!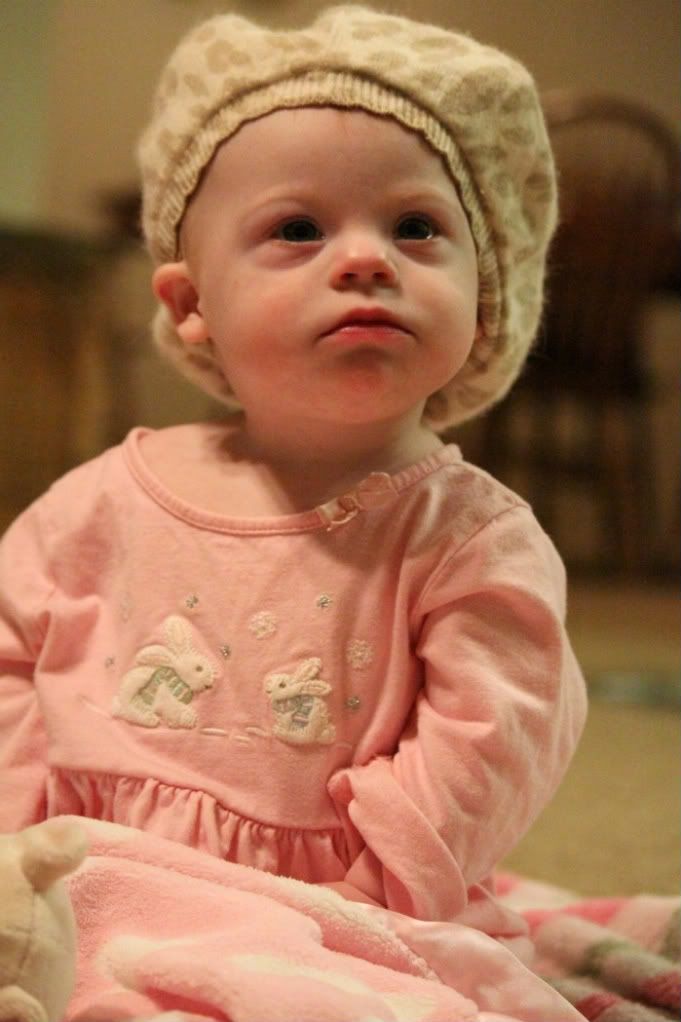 He asked me to tell you the story, so tonight I'm going to do just that.
Almost 4 years ago, on December 28th, your brother Jackson was born. He was our 7th boy, and he was amazingly sweet. He had big green eyes, and he stole our hearts from day one.
When Jackson was a week old, Mama was nursing him and thinking about - of all things-having another baby some day:) (Mama is a little crazy that way.) So as I was thinking about that possibility, I thought to myself that I really wanted just one more girl. Don't get me wrong- my boys are everything to me, and I wouldn't trade them for the world.
But on that particular night, I wondered if a baby girl would ever grace our family again. The odds seemed to be against us, as we only had two girls to our seven boys.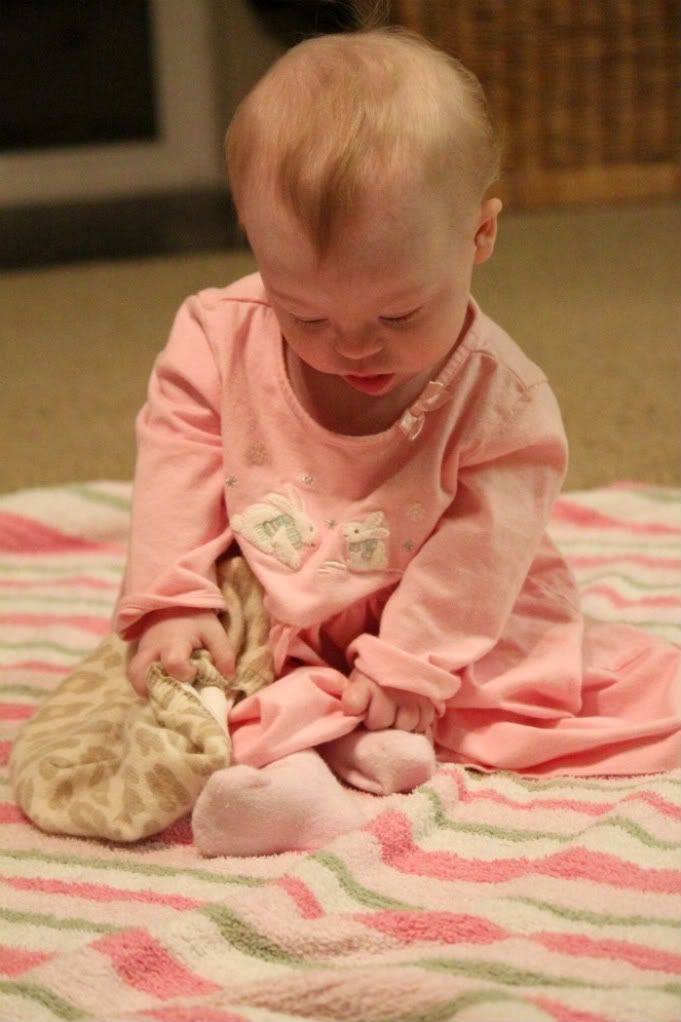 So while I was nursing my little one-week old baby and thinking about a future baby, I thought about a name I had seen on babycenter (an online group for mamas that I am a part of.) The name was Lily.
(
how big is Lily? Soooo Big!)
I sat there thinking about the name Lily, and wondering how I was going to convince Daddy to let me have another baby some day...nine children make a lot of mouths to feed!
Daddy came into the room and asked me what I was thinking about. (I had that look on my face, I think, that said I was deep in thought.) I smiled and said I had a name picked out for our baby girl- when we had her. Daddy didn't even question why I was already talking about having another baby- he just responded that he had a name picked out already too.
"No!" I said, "You picked Abigail's name, the next girl is mine to name!"
Daddy laughed and insisted he had a name already...I asked him what it was...and he said...
"Lily!"
Needless to say, my jaw dropped- how did Daddy come up with that name, I wanted to know? He said he had just heard it somewhere that week, and he fell in love with it. "What is your name?" he asked me, smiling...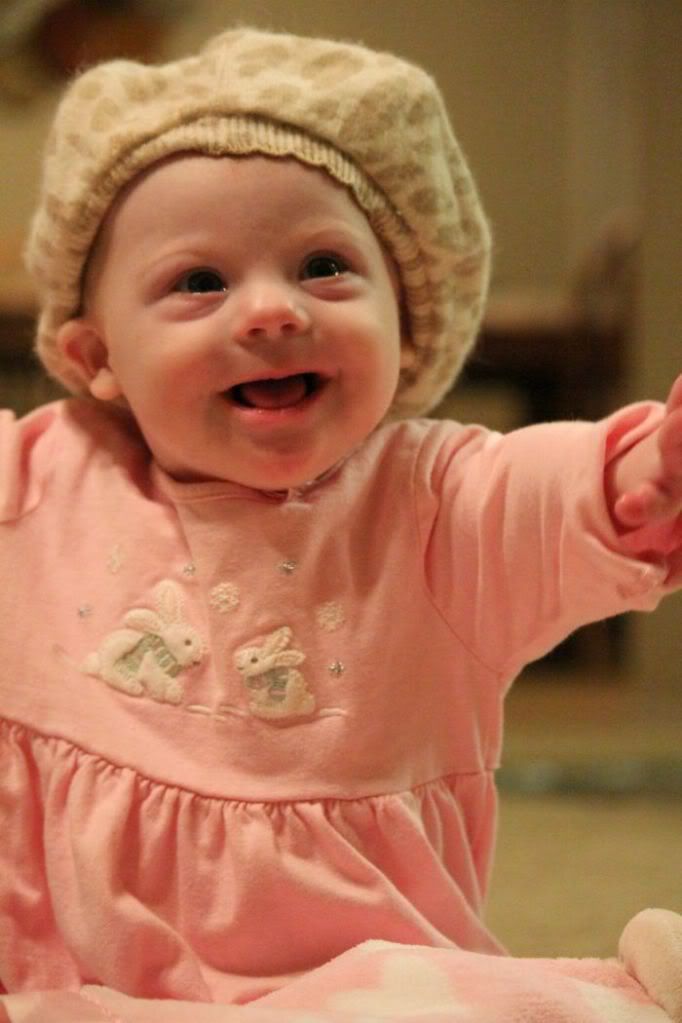 "Lily," I grinned.
I think we both got the chills at that moment.
And for the next few years we always felt in our hearts that we would one day have a Lily. And all through my pregnancy- through the scary ultrasounds and worrisome doctors visits concerning your heart and kidneys and lack of movement- we always clung to that moment when we both wanted the name "Lily."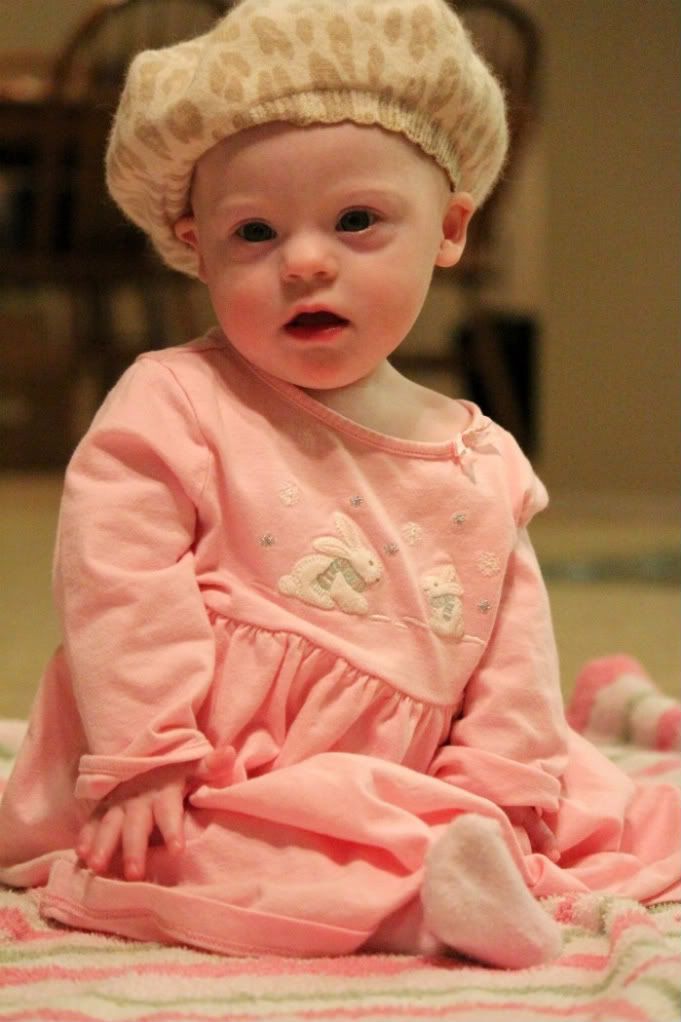 And as crazy as it sounds- I feel like God gave us that name as a sign. A sign that you were planned by God Himself, you were not an accident, and He knew exactly who you were going to be, before He even formed you in my womb. And He gave us your name.
Now some people would say your name was just a coincidence. And I'll grant them that. But anyone would admit...it was a rather big coincidence. Especially given that I wasn't even pregnant, and we hadn't even been discussing baby names at that time.
But this next miracle is quite a bit more obvious.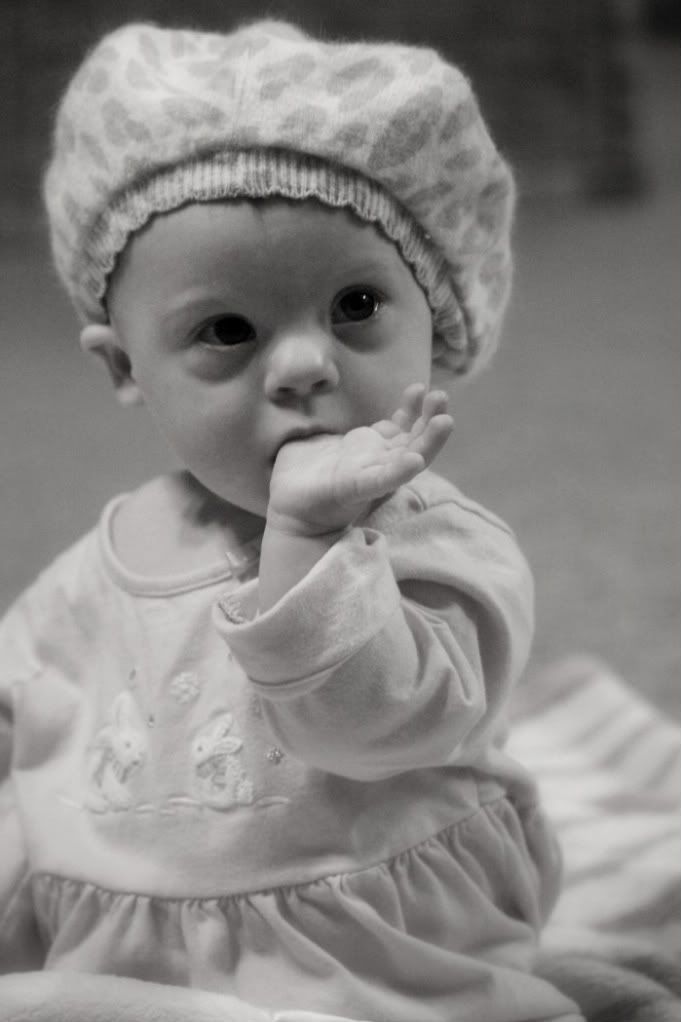 Your original due date was February 6th. We knew exactly when Mama conceived, because I had a miscarriage a few weeks before...but every ultrasound showed you as several weeks younger than the February due date. (We know now it's because you were so tiny!)
On January 11th, at 3 and a half weeks til your due date, I went to my weekly doctor visit. I off-handedly mentioned to the midwife that your movement seemed very sluggish that week. She looked alarmed and asked- sluggish for Lily? Because all through my pregnancy you did not move like my other babies.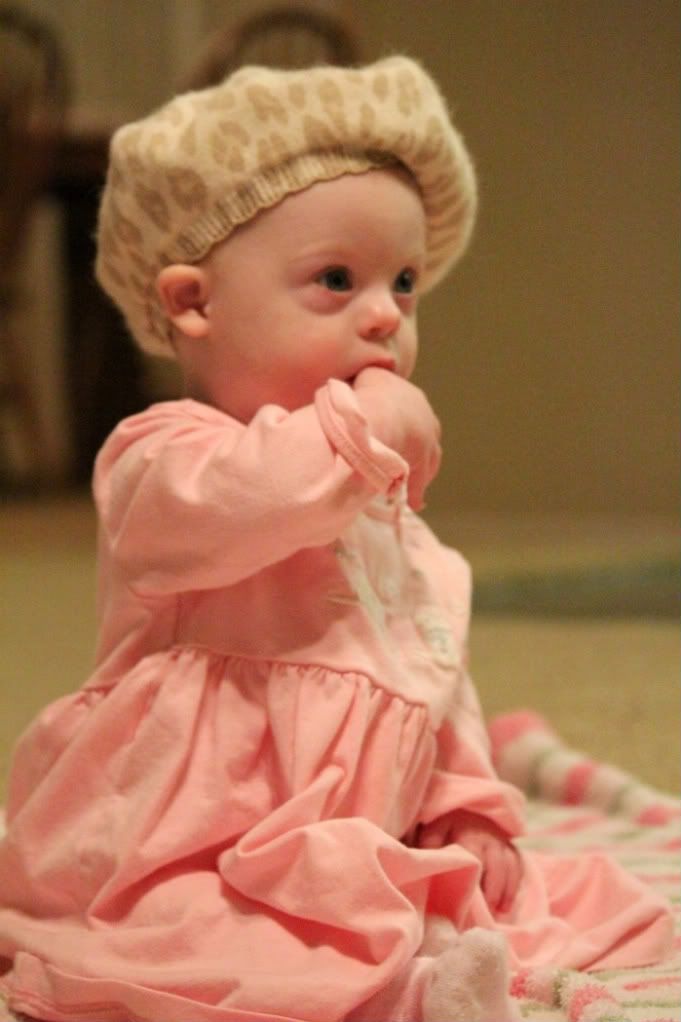 When I said hesitantly- yes (it was hard to tell if it was just because you were taking up more room in my tummy, or if you really were slowing down)- the midwife ordered a stress test.
You barely passed it.
Several times that week I returned for more stress tests..and each time your movement was hardly detectable. Finally, on Friday, the doctor ordered an ultrasound. She said we would determine after that u/s whether or not I needed to be induced.
That night was my baby shower for you...so all day frantic phone calls were made by all those who were planning and hosting the shower- nobody knew if I would make it to my own shower!
Daddy and I went to the ultrasound at 5 o'clock...my shower was planned for 7. You met every goal on that ultrasound- amazingly- and my doctor said I could go to my shower. However, if at any time I noticed you moving less than 6 times an hour, I was to call the hospital immediately.
I arrived at the shower relieved, but still anxious. Counting kicks can be a very tedious task! About 15 minutes into the shower, there was a knock at the door. I was standing in the dining room, getting food, and since I was the closest to the door, someone asked me to get it.
I opened the door...and there stood your Aunt Hope, her beautiful little girls, and your Grammi!!! All the way from Arizona!!
Lily- I have NEVER been more shocked in my life! And it is so embarrassing to say- but I didn't even recognize them! I'm sure it was because I was
so
shocked- but I just stared at them blankly, thinking- "I know I'm supposed to know these people!" ...but nothing was registering!! Finally I looked at Grace and Jade, and it clicked:) I broke down in sobs, because I was so happy they had come all the way to Oregon just for my shower!
The rest of the night was like a dream- I just kept pinching myself to see if it was real. I was so, so happy to have them there.
Grammi and Aunt Hopie were staying til Sunday, and we went to bed late that night, joking that I had 36 hours to go into labor so that they could be there for your birth...even though it was now 3 weeks til your due date.
And guess what happened?
I woke up 5 hours later in full-blown labor.
I called Aunt Hopie at her hotel and asked, "Are you ready to go have a baby today?"
She was half asleep, and said, "Are you being serious?"
I told her I was completely serious, and to wake Grammi up.
And Lily, I can't tell you how happy I was to have my Mama and my sister there for your birth.
It was both the happiest and the hardest day of my life- and I'm so amazed that they were there to share it.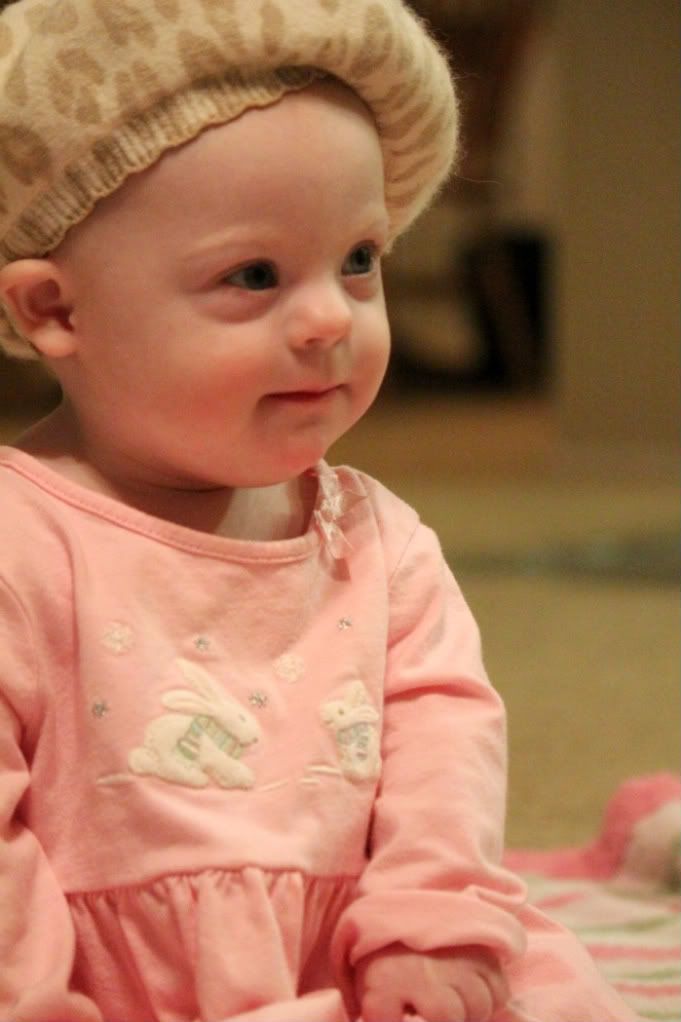 (
dress and hat courtesy of Aunt Hopie!)
And there are so many little miracles just like those two, surrounding your birth, that
I know
, beyond a shadow of a doubt - God was involved.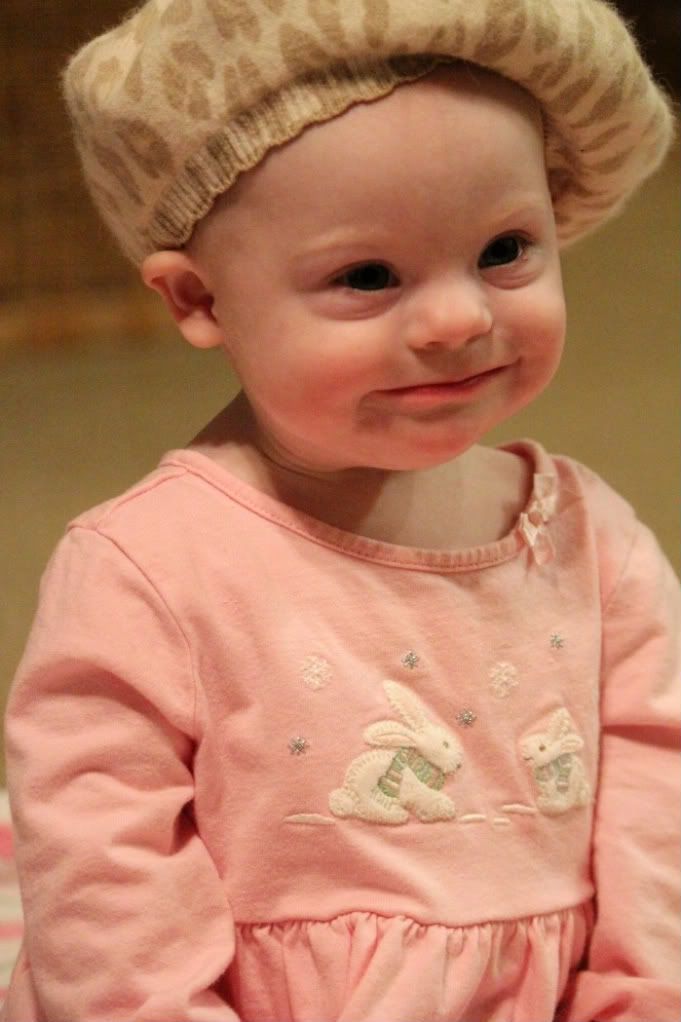 And He
is involved!
Loving my miracle baby,
Mama oxox
***************************
Dear Readers,
Just in time for Christmas, two etsy shops have donated two darling little Santa hats for two of Lily's friends!!
The first one comes from etsy seller
tendertwigdesigns
and comes in sizes newborn to 4 years old...
Gorgeous hats just in time for the holidays! Hats are so soft and warm! Made with very soft yarn. Flower is attached to hat with a hair clip and can be removed and worn as a hair bow.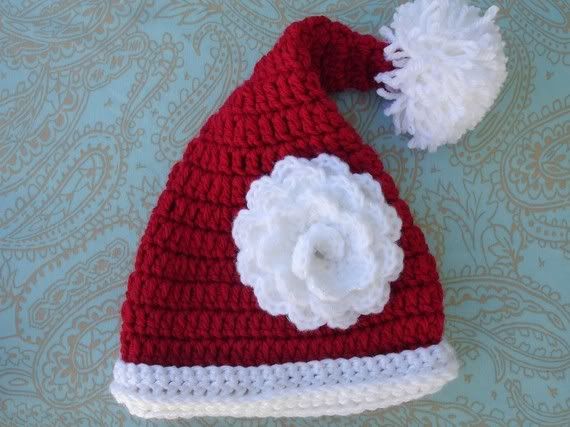 The second hat is equally adorable and is from etsy seller
sling-a-bye-baby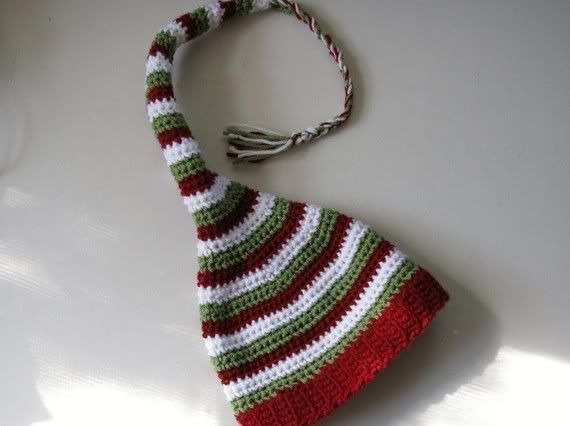 This adorable stocking cap was made from the rockin' stockin' pattern from nancydeliz. It would be great as a photo prop for the Christmas holidays. Get it for your newborn, or a friend who is due around December! Makes a great baby shower gift for those holiday babies!!This stocking cap is made from 100% acrylic yarn. Please do not leave your baby unattended with the stocking cap. The stocking cap is not intended for babies over 3 months old.

Two readers will be chosen by random.org from the comment section to win one hat each. Just leave a comment by Tuesday at noon telling me which hat you would like to win, and what your favorite holiday tradition is! You can leave a second comment if you blog about my giveaway- the more the merrier!!
One more thing: my husband is being "locked up for MDA" this Thursday:) You can help bail him out by donating
here
...all donations go directly to the Muscular Dystrophy Association . Thanks for helping!!