Dearest Lily,
You were not a happy camper today...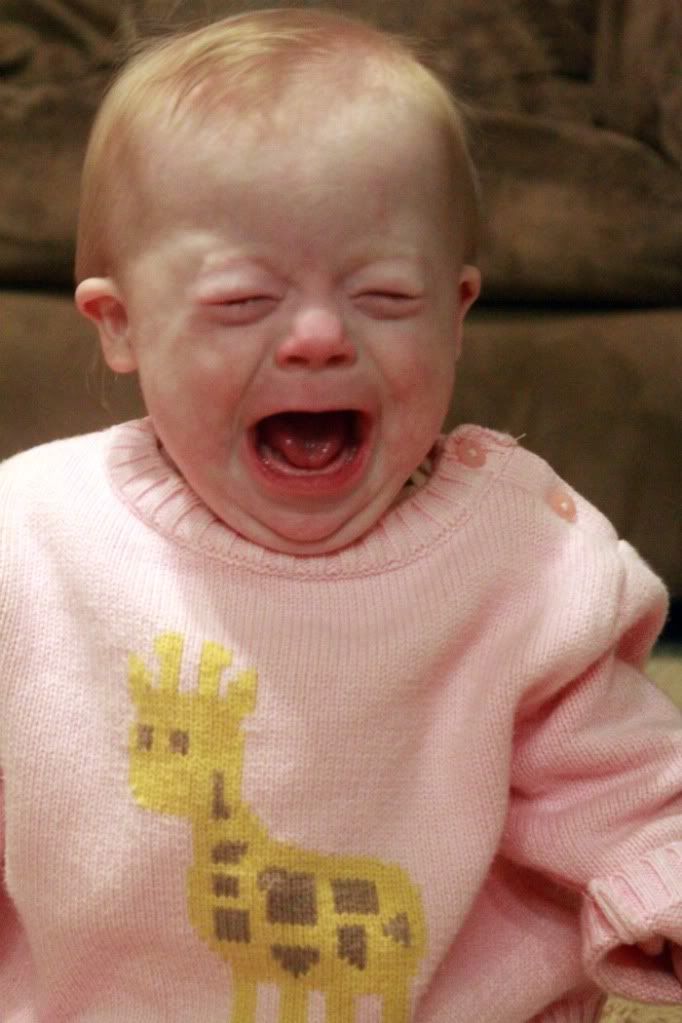 I have a feeling you are teething, because you are constantly sticking everything in your mouth.
Like your thumb...
or silly banz...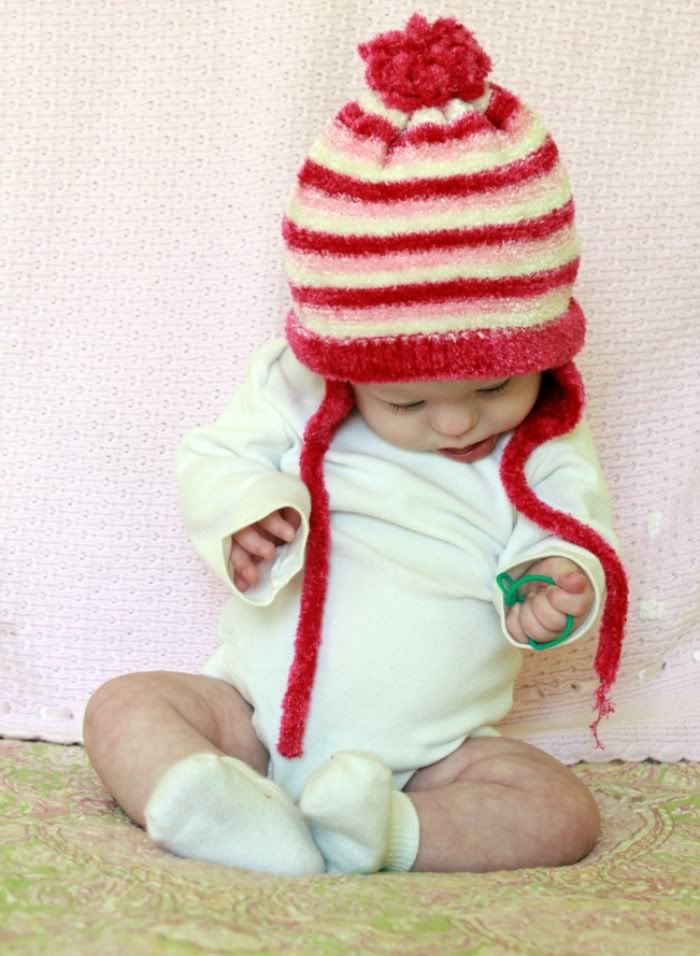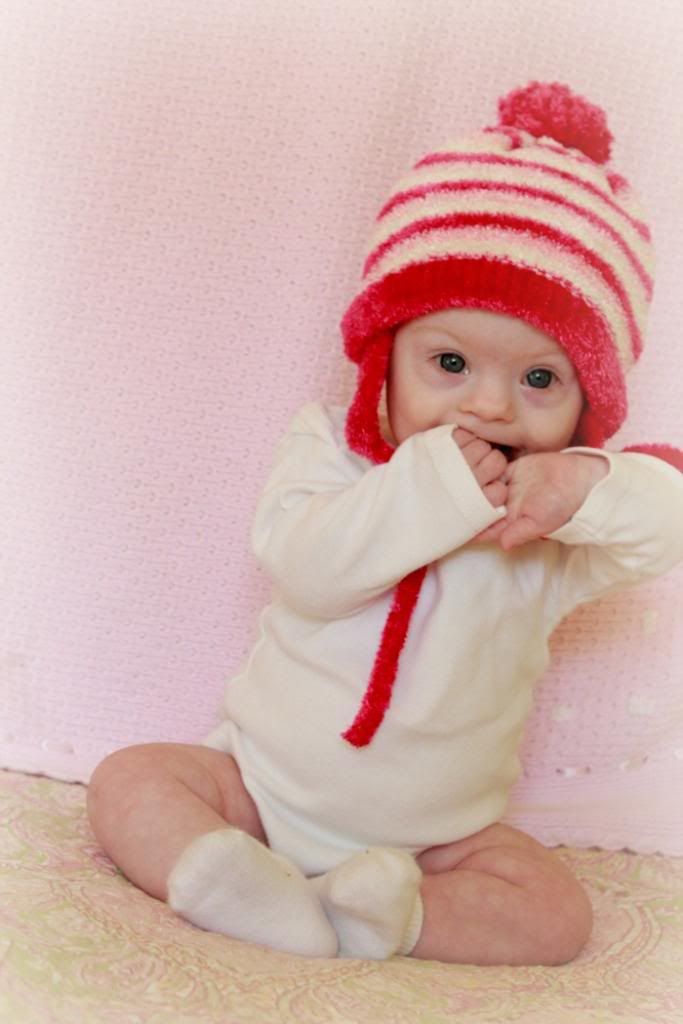 (don't worry, Grammi- we supervise this!)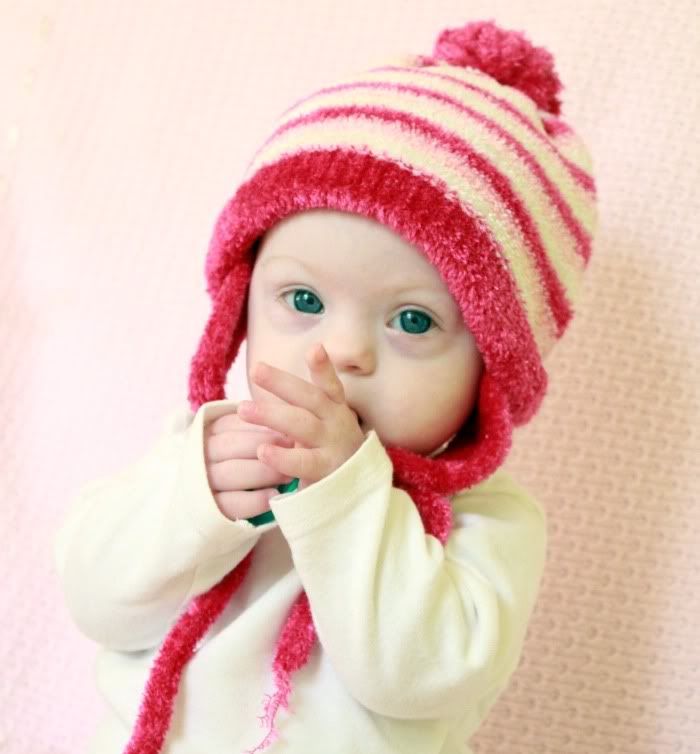 (and no, I did not enhance Lily's eyes- they just came out that cool color in the photo!)
Or Mum Mums...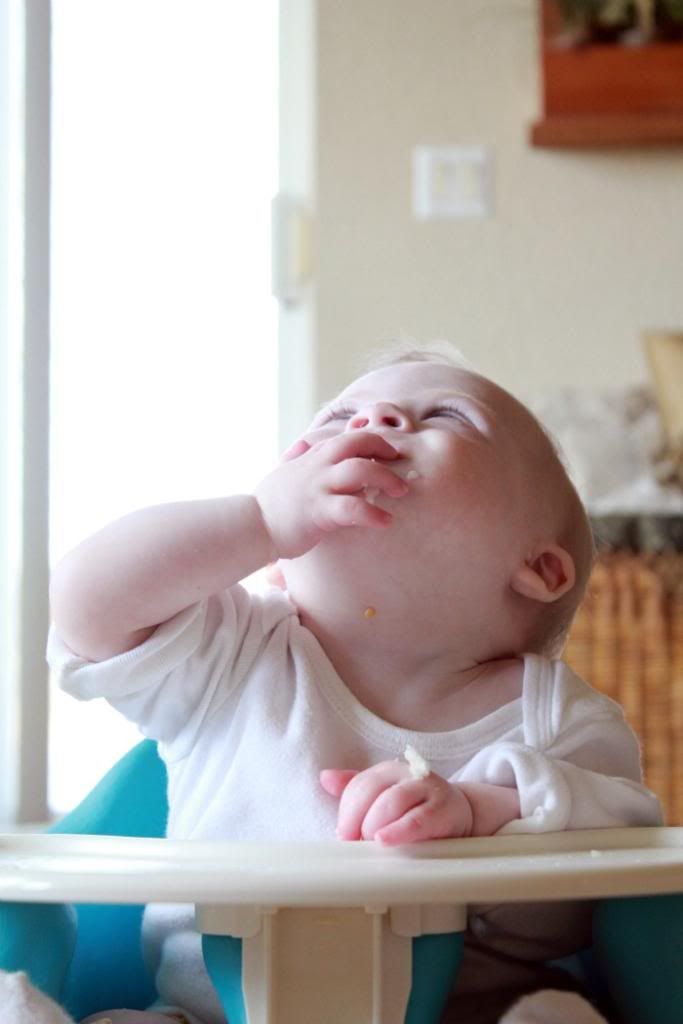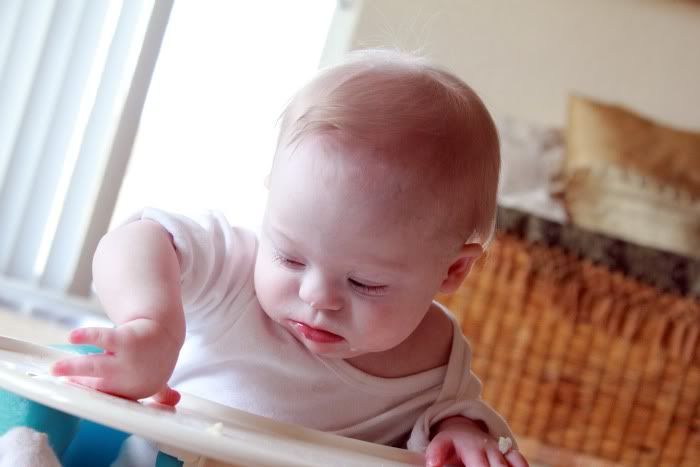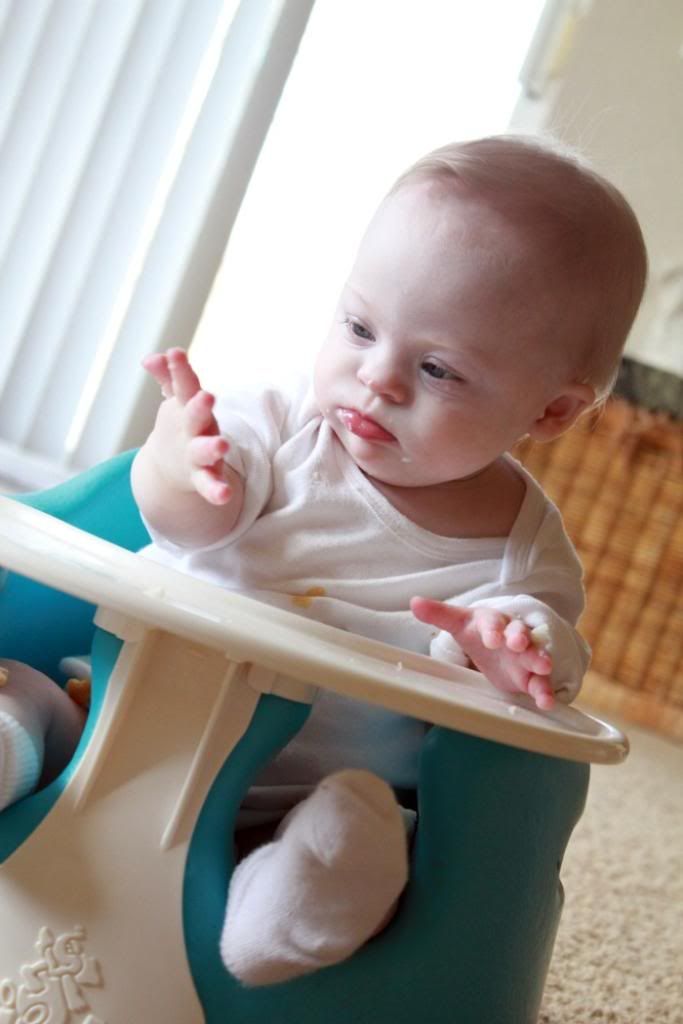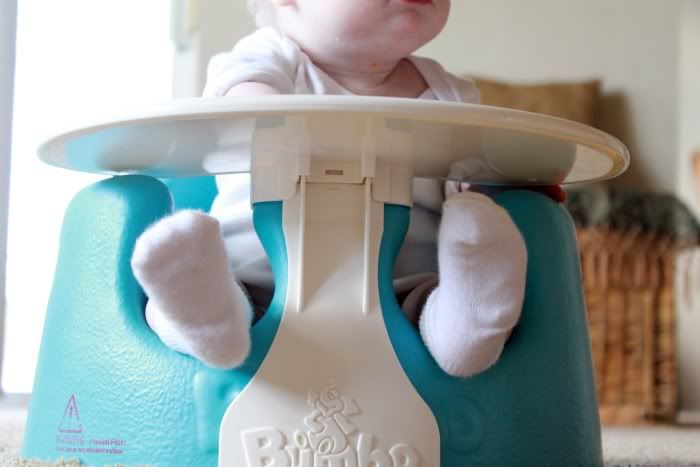 We sure hope those toofers come in soon, cuz we don't like to see our Lilybird cry!!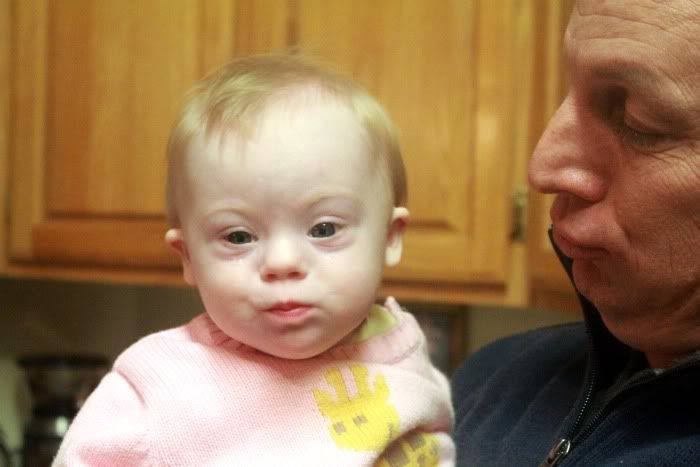 Love always,
Mama oxox
***************************
Dear Readers,
As promised, Lily is hosting another giveaway today...

Etsy seller
happyhookscrochet
is giving a $25 gift credit to one of Lily's readers!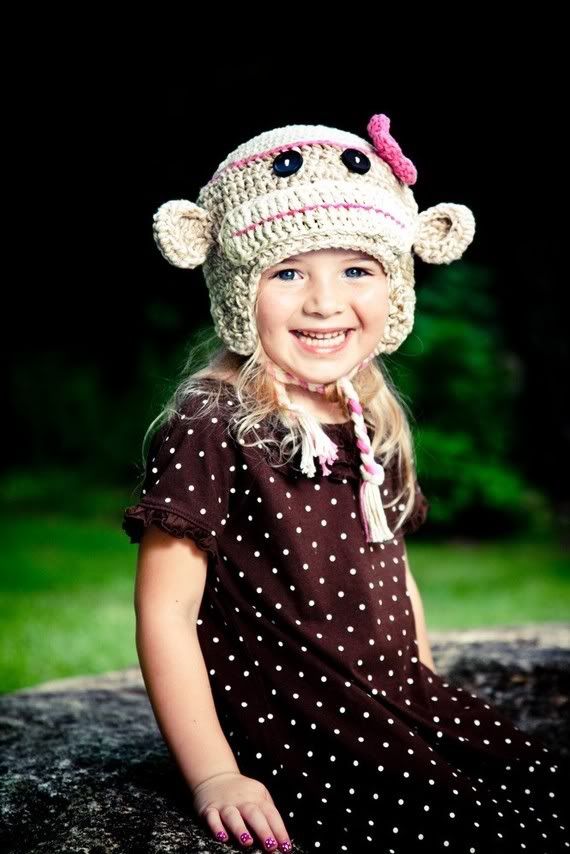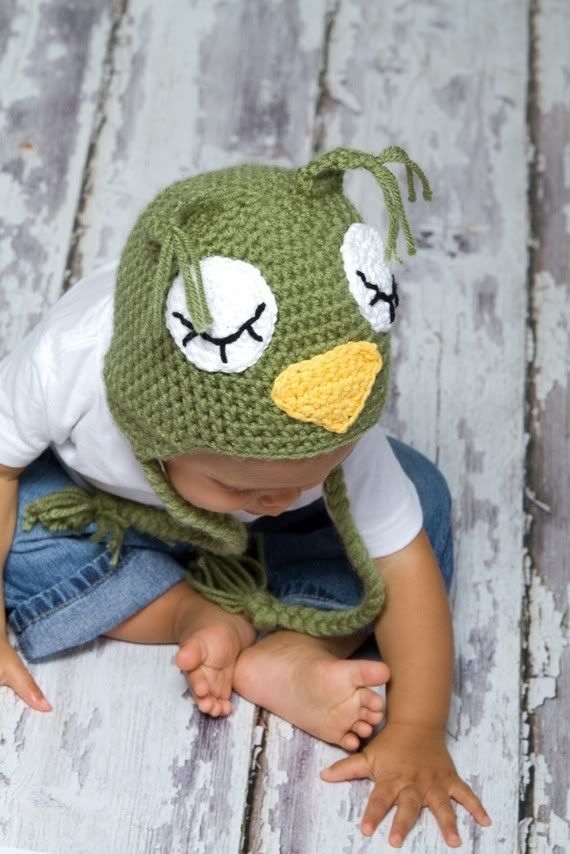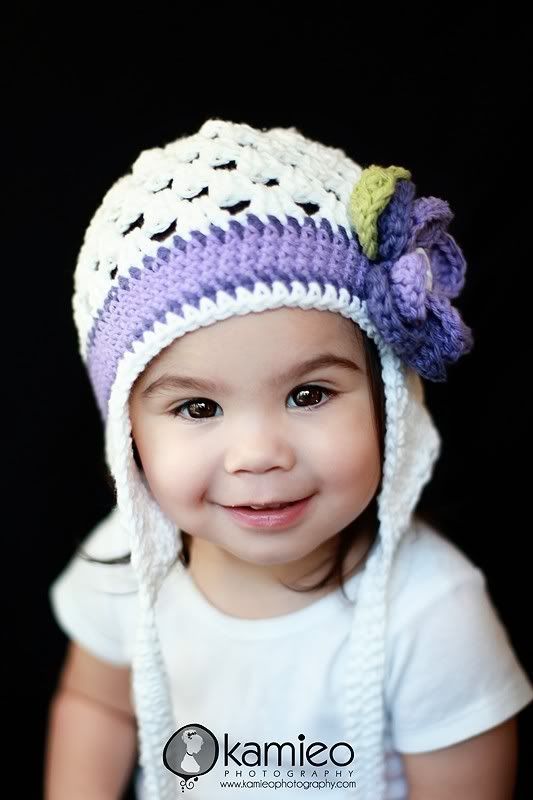 I fell in love with all of these hats when I visited Sam's shop...plus the fact that she shares my husband's name made me like her even more:)
Random.org will choose one of Lily's readers this Sunday from the comment section here. Just leave a comment telling me what you are thankful for! And also- PLEASE check back here to see if you've won...I'm still waiting on one of the winners from Tuesday to contact me, and I don't want anybody to miss out on their prize!
Just to make it fun, you can leave multiple comments for more chances to win if you
a)blog about this giveaway b)post a link on Facebook c)tweet about it...although I have NO idea what that means. I just feel important saying that HA. and d)promise to start leaving comments if you are a lurker...THIS MEANS YOU, FRANKFURT, GERMANY!!! I see you on my feedjit every day.....lurking!
OH MY GOODNESS- I forgot I was supposed to limit this giftcard to US/Canadian residents only! So sorry, Frankfurt, Germany! But you can still leave a comment if you like!
Just kidding about "d" of course:) But it
is
fun to know who is reading- even if they leave comment in German!
Thank everyone for leaving such sweet comments here- it is so nice to know our Lily is so loved and prayed for.!
Lots of love,
Patti