Dearest Lily,
This weekend I blogged about an issue that has been heavy on my heart...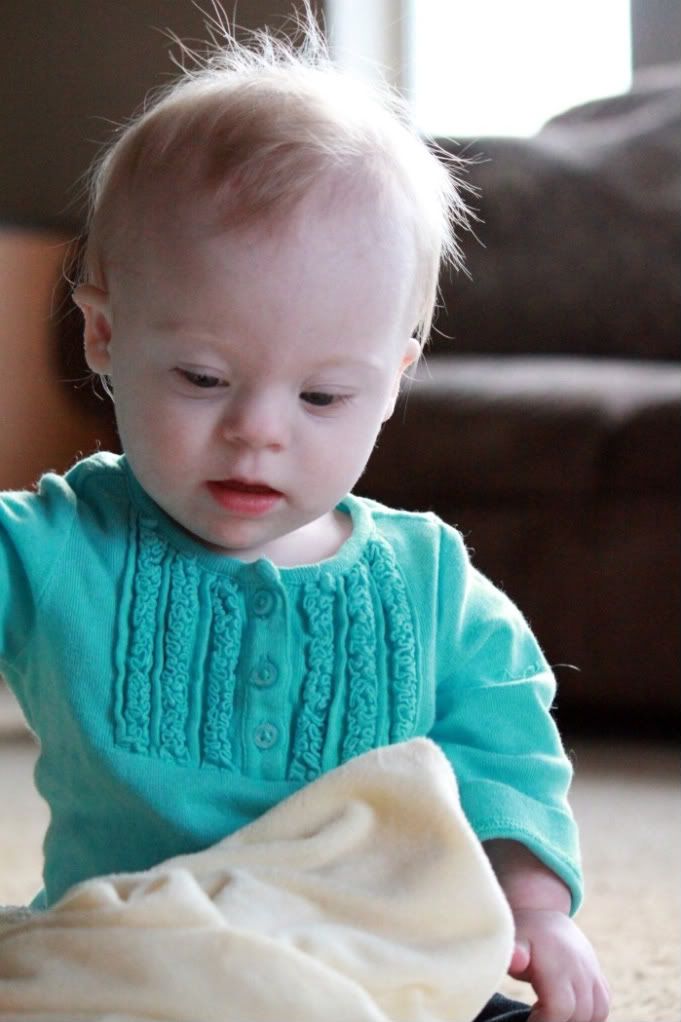 Reece's Rainbow
is an organization dedicated to helping babies and children with Down Syndrome be adopted into loving homes. These children have been left in orphanages in other nations because of their diagnosis.
I received so many comments and emails from mamas like me who have a burden for these babies. Daddy and I did what we could to help, but it was a very small amount. This has been an incredibly difficult year for us financially. In spite of that, we are incredibly blessed... and we probably live more comfortably than most of the world.
I've heard it said that if you have a roof over your head and drive a car and have a job...you are better off than 95% of the world. Most of the world lives in conditions we Americans would think unbearable.
So maybe my little contribution to
Melanie's family
wasn't huge or grand, given the amount they need to raise. But it
is
what I can do. I hope to do more in the future.
I am so convicted at the thought of how much I have compared to others. I have been in a little bit of a funk lately because of the holidays, Lily. The list your brothers and sisters have just doesn't quite line up..actually
at all
line up...with what we have in the bank. And their lists aren't long..they're just multiplied by ten;)
But then I go to Reece's Rainbow- and those kids have nothing. Forget about presents- right now they barely have a shot at life.
I have this little thing called a site meter on your blog. Just a fun gadget that keeps track of how many visits you get each day. I have had no motive for gauging your readership other than the joy I get out of knowing your life might touch others in a profound way- like it has ours. And it is amazing how many people come here every day to read about your life.
I have recieved so many emails of Mamas due with babies who have Ds. Such sweet, kind emails, thanking me for being honest about our journey with you. Mamas who are maybe a little fearful, like I was, about their baby's future. I love that the internet has opened up opportunites for advocacy so easily.
As I said in my last post- when I was pregnant with you, I googled "Down syndrome" so many times, my computer knew that a "D"meant Down syndrome was coming next.
I distinctly remember one evening just a few weeks before you were born. We had almost pushed the thought of Ds to the back burner in our thinking when your final echocardiagram came back clear. Ruling out the heart issue lowered your "odds" of having Ds significantly.
On Christmas Eve we were celebrating with friends..we had a houseful of guests, and the day had been spent eating and laughing and enjoying our company. There was a knock at the door, and one of your siblings answered it.
At the door was a friend of ours who I have mentioned before. Her daughter, Kari, attended our children's school for many years. Kari has Down syndrome.
Kari and her mom had come to drop off goodies for our family...and a book called Babies With Down Syndrome.
I remember the room kind of getting blurry, as tears formed in my eyes and I smiled and thanked Kari's mom for the book. She whispered that I might not even need her gift- she knew that we didn't think (at that point) that you had Ds. I hid the book from your siblings and talked for 20 minutes or so with Kari and her mom. After they left, I tried to engage in the celebratory mood in our home...but that little book was lying hidden in my room, and I couldn't get it out of my mind.
Later that night, when Daddy and the kids went to sleep, full of anticipation for the next day, I slipped the book out from under my bed and gingerly opened it..and gazed at each little face on the pages with tears streaming down my face. I kept my hand on my pregnant tummy as I read and thought about what our future might hold. When I read until I couldn't take it anymore, I decided to google "images of babies with Down syndrome." I just wanted to know what you might look like...I wanted some little piece of happiness to cling to, something other than the grim warnings of medical issues that are associated with Down syndrome.
I wish I would have thought to google
blogs and Down syndrome
. Looking back, what parent just happens to throw their baby's photo on the web for anyone to see, without the context of a blog or story?
I found a few photos of babies...but I wanted a face to put to Down syndrome- I wanted to see what Down syndrome looks like "in real life".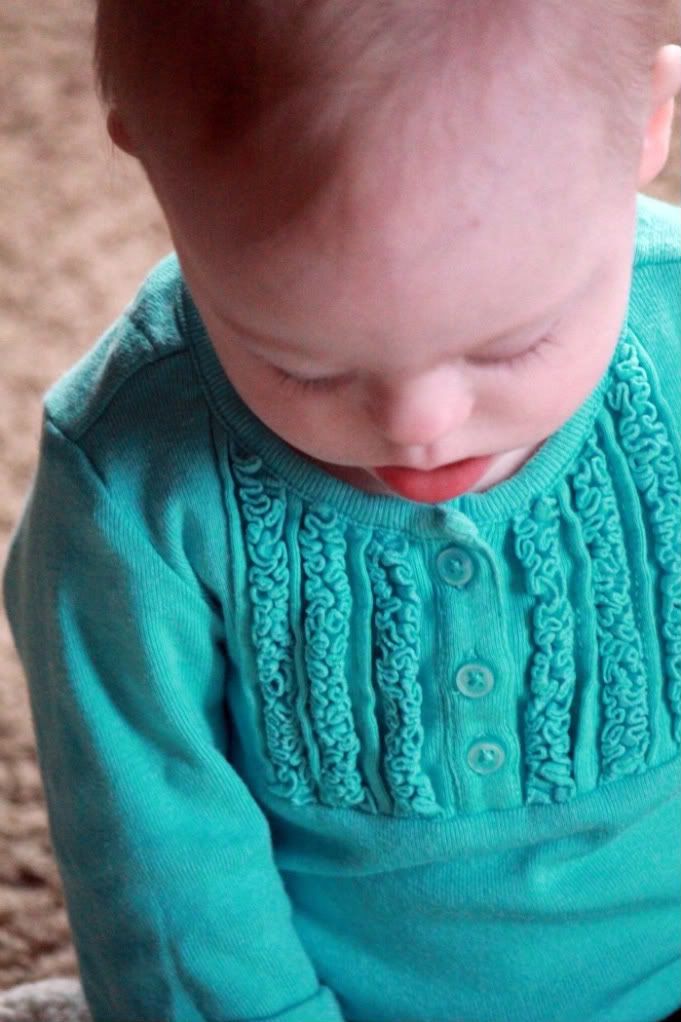 Finally, I found a site that had a few stories of parents and their babies...it wasn't a blog, just some online forum. I saw a photo of a little girl- maybe 9 months old- who had Ds. She had the sweetest little smile, and button nose, and those beautiful almond eyes that are now so familiar to me. I stared at that image for so long, and felt more strongly than ever that I was staring at my baby girl's future.
The next day I found that site again and brought the computer to daddy.
"Isn't she beautiful?" I said smiling, and my voice broke.
"Why are you looking up random pictures of babies with Down syndrome?" Daddy asked.
I said I didn't know-that I didn't think it hurt to be a little prepared...just in case.
That sweet baby girl's image stayed firmly fixed in my mind in the days ahead. As we drew closer to your arrival, I began to think more and more about the possibility of you having Down syndrome.
Two nights before your birth, I got up to go to the bathroom...for probably the 3rd time that night:) and went to check on the kids, who were sleeping in the family room. As I passed through the room, covering little bodies with blankets that had been kicked aside, I distinctly had a thought come to my mind ...
"Lily has Down syndrome."
I stopped..stared at your siblings...and thought- I'm going to remember this moment later on. In fact, the impression was so strong in my mind, that I almost came to your blog to record it. But it was late at night, and I decided to just tuck that little "thought" away in my brain...to remember if I needed to.
Lily, I'm not claiming to be so spiritual. I don't normally walk around getting heavenly visions and having thoughts pop into my head and claiming them to be from the Lord. But it was like my mind was a big pond...and it felt like someone delicately but purposefully dropped a stone-a thought- into the middle of that pond...and I felt and knew that ripples of that dropped stone would result.
So why am I saying all of this today?
I want your beautiful face, your sweet and precious life to make a difference. I want people to come here - maybe Mamas who are deciding whether or not to give their unborn babies a chance at life- and see that life with Down syndrome is a beautiful thing.
I want people who have babies with Ds, or babies without Ds, or maybe even people who have no babies at all, to come here and see that babies with Ds - even ones hidden away in an orphanage somewhere -deserve life.
Maybe Melanie didn't get $20,000 dropped in her account because of this blog. Maybe our personal contribution was so little, that its ripple was hardly even felt.
But maybe over time, the more that we mamas in the Ds community keep blogging and keep raising awareness for Ds, maybe all of our little stones will cause bigger and bigger ripples, til lots of Melanies come home. I'm praying and believing God that we can have that kind of impact.
And you know what's amazing, dearest Lily? I didn't start off on this journey to be an advocate. I didn't intend to do anything other than create a place where I could get my emotions and thoughts out, and keep our family abreast of what was happening in my pregnancy.
But isn't it amazing how God can take our fears and grief and unknowns and struggles, and turn them into blessings for someone else?
Maybe those parents of that precious little girl I saw online last year, had no intentions of helping out a little 8 month pregnant Mama of ten. But they did.
And hopefully, this place we have here has helped and will help other mamas like me...and babies like Melanie.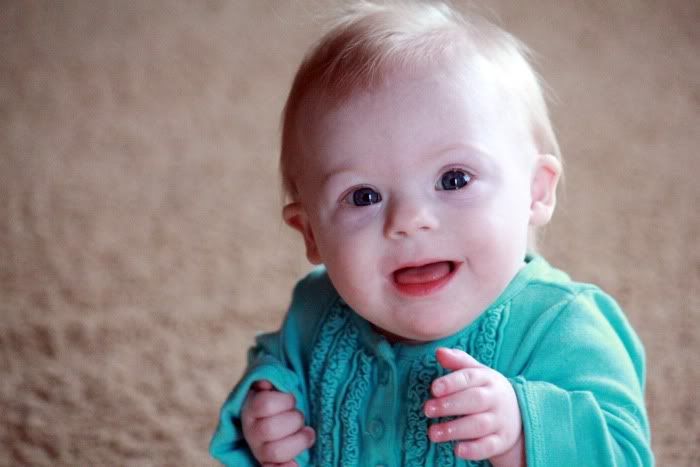 I'm praying for ripples upon ripples...
Love forever,
Mama oxox