Dearest Lily,
You have a new love...
bath time!!
You used to patiently endure your sudsy soak, with a little "I'm-putting-up-with-this-but-I'd-rather-be-doing-something-else" look. You never really cried, just kind of kicked back in your hot pink tub with a bored look on your face. I tried to get you to play with the bubbles, or splash the water with your pruney little fingers...to no avail.
You would just lie in your tub, sucking a finger or two, oblivious to the splashing fun just waiting to be had in the calm waters surrounding you.
"Look, Lils!" I would coax, and take your tiny hand in mine. I would help you pat the water, trying to interest you in the bubbles...but you just smiled at me, as if to say, "What is the big deal here, Mama?"
But lately....
You've woken up to the wonder of water!
You happily flap your arms up and down and babble excitedly, "DADADADADADA!", grinning ear to ear...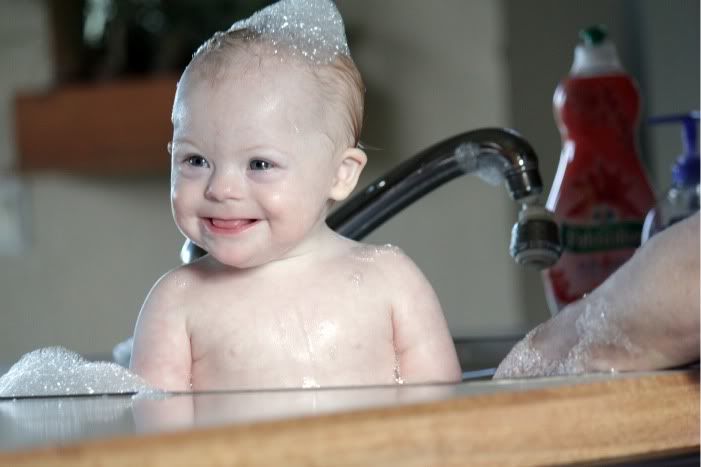 You smile at anyone around you and proclaim your love for all things wet and sudsy by jabbering on and on, "MAMAMAMAMA!"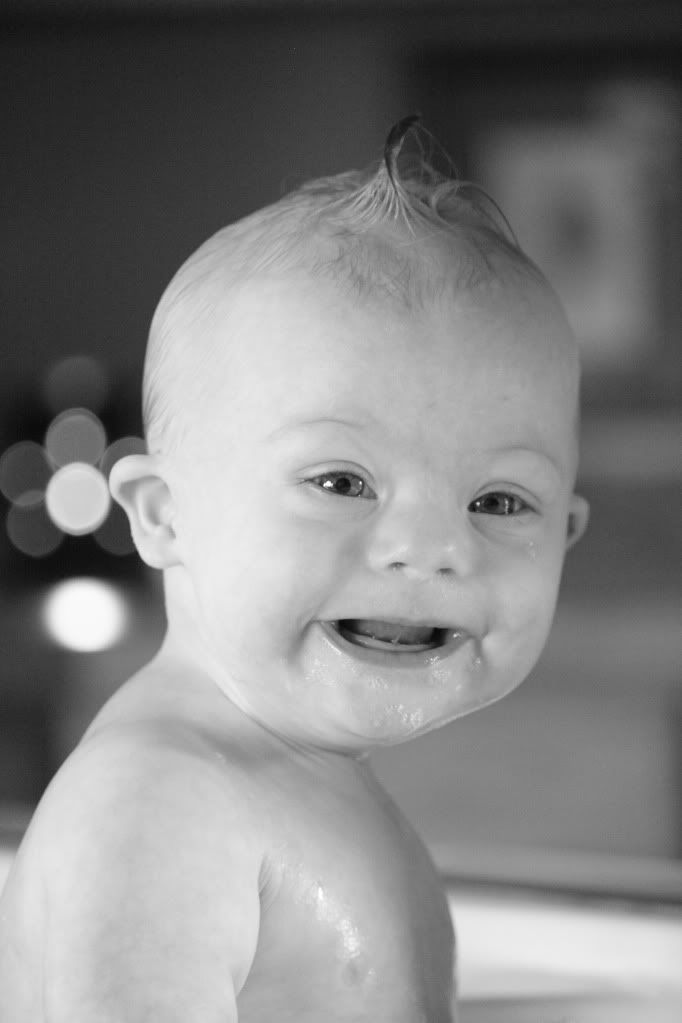 Sissy tries to get you to look at the camera, but you are too mesmorized by those pearly, slippery bubbles....
Kenzie and I cannot control our laughter as you splash and coo and squeal with delight. We are having so much fun watching
you
have fun ...our little mermaid come alive!
So Mama learns another lesson: you will do things in your own time. It's not a matter of
if,
it's just a matter of
when
. And that just makes each milestone a little more magical... and we never take for granted a single one of them anymore.
Loving you more each day,
Mama oxoxox
****************
Dear Readers,
Just wanted to let you know I am SO excited about an upcoming post. I am interviewing a mama who has adopted a beautiful little girl from Eastern Europe this year, through Reece's Rainbow....Lisa, Mama to Alina and Bridget from
Living In The Light
!!!
I am beyond thrilled at this opportunity to find out first-hand what adopting through Reece's Rainbow is all about. I hope you will "tune in" when the interview is posted!!
Good things to come!
Patti