Dearest Lily,
This past weekend I was hit by what I call the ds bus. I've read about it other places, and wondered if it would happen to me.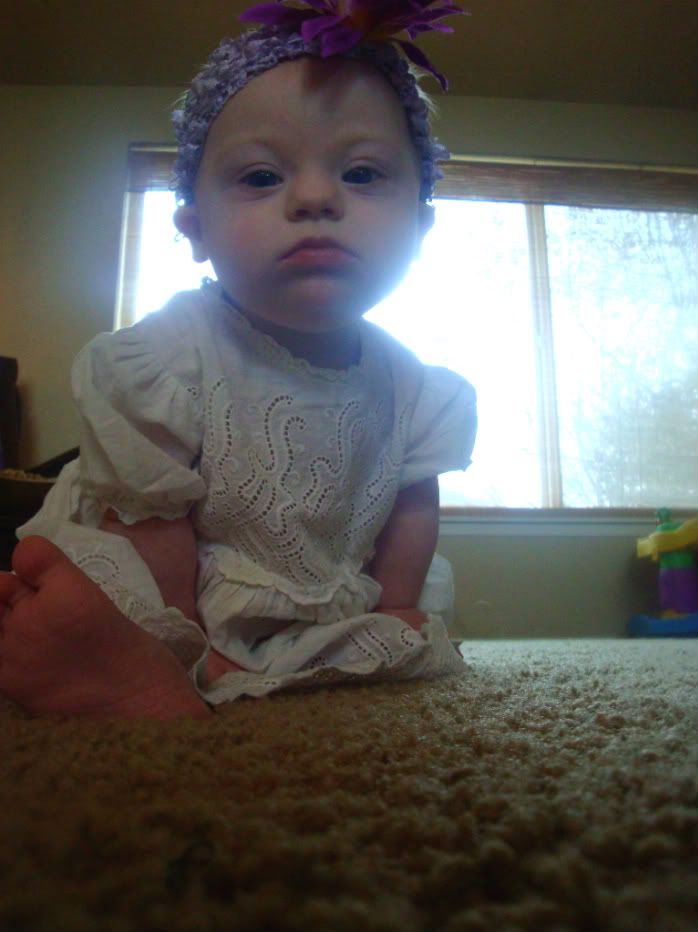 I was watching one of your little friend's videos...Mama is good friends with this baby's Mama. She is a beautiful, healthy, active baby, and doing everything a baby her age should. She is a month younger than you are.
And as I began to watch this baby move and reach for her doll... my heart began to sink. She moved so...normally. She laughed and smiled and turned her head up to look at her Mama, she reached for her baby doll, grabbed it and kissed it..and it hit me. You're not a normal baby.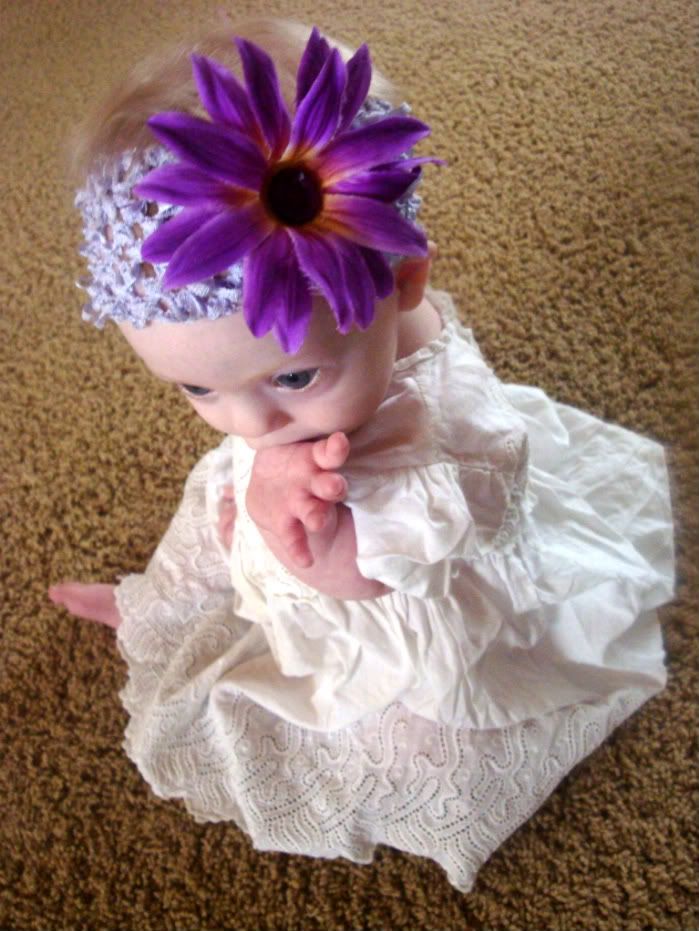 ***
this is your great-grandfather's dress- almost a hundred years old!!***
And wouldn't you think I'd know that? I've had ten babies. I know what a "normal" baby does at your age.
But lately, I've been so focused on what you
are
doing...what you're
not
doing sort of slipped by me. But watching that beautiful, very normal baby reminded me.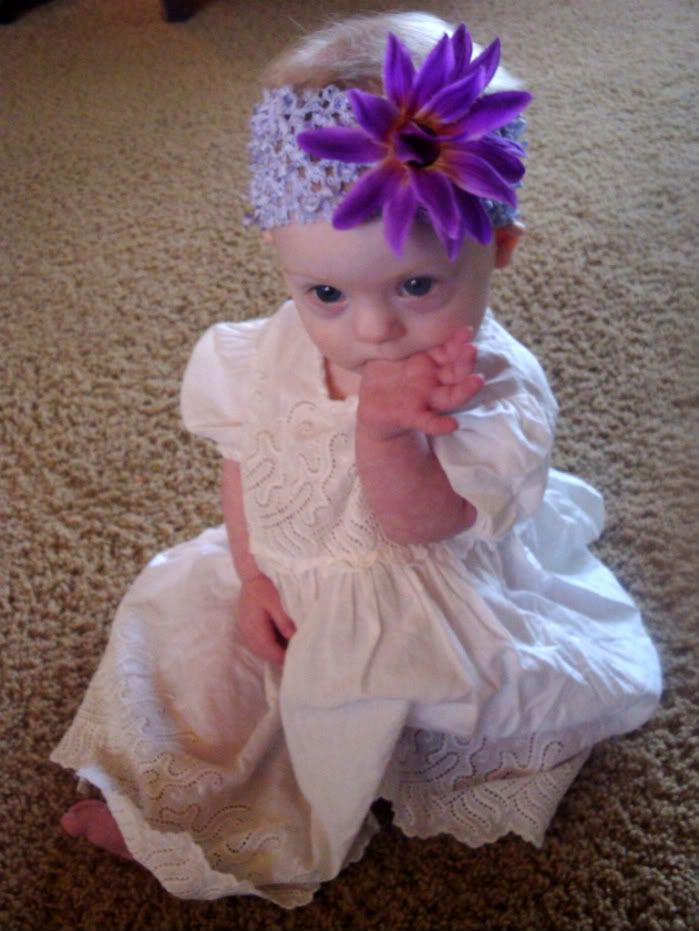 And just when I thought I was past the shock, the ds bus hit me again. Tears welled up in my eyes, ugly sobs began...Noah came in the room and asked, "What, Mama? What?" I told him I was okay, go play, and Mama would be okay.
And I just picked you up and held you and cried for awhile.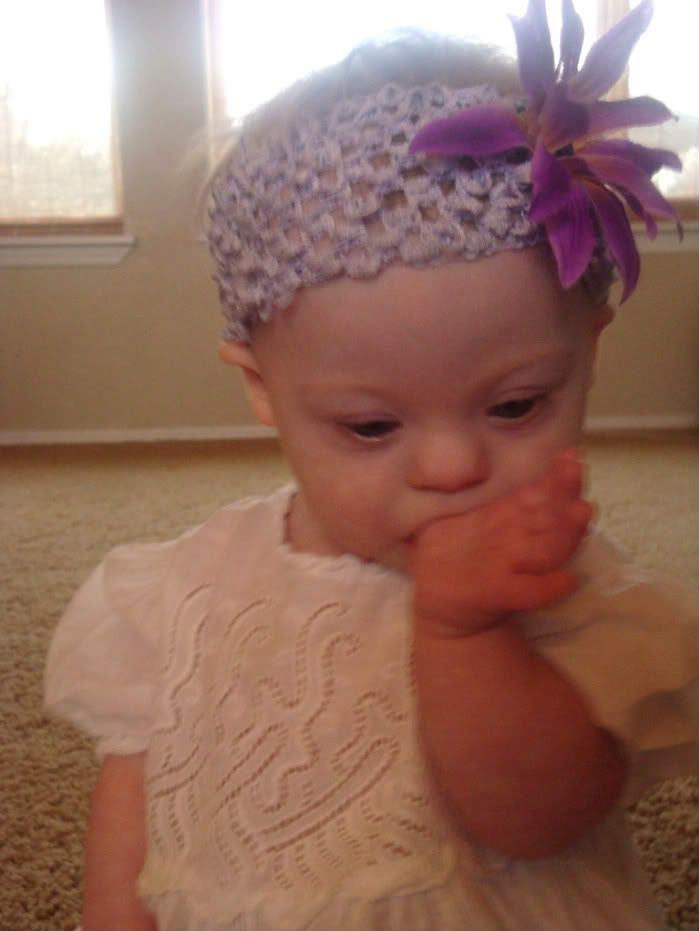 Cuz it's not just today that I was thinking about. It was your future. See, Mamas of babies with special needs have this incredible tendency (so I've learned) to project ourselves into the future. What will you be like 20 years from now? Will ds play a huge role in your life, will you be like any other 20 year old? Or will you still be a child...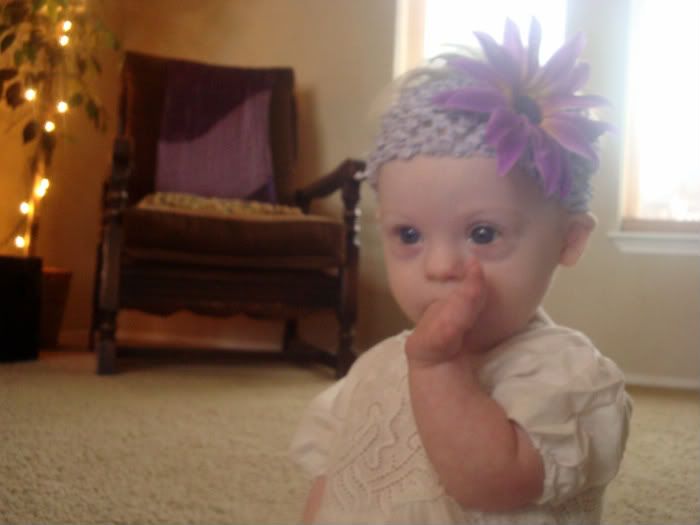 I texted your Uncle Chris Sunday...told him about my silly meltdown. I've told you before, Uncle is not exactly the epitome of tender-heartedness. He's a man's man, as he likes to call himself:) And he has quite the sarcastic sense of humor to boot. And you know what Mr.FBI guy himself texted back? I'll tell you...
"Pat (he
knows
I hate it when he calls me that instead of Patti!) take it easy, Lily has downs:)"
Uncle and I always joke around like this. When you got your shots he texted me OMG don't you know that causes downs?? or he'll randomly text me and ask how your downs is doing...or ask if you're down with that.
sooo....the rest of his text went like this...
"Anyway, it's hard for me to understand, I REALLY don't understand your emotions. Like you know there are kids w/o downs that have issues with NO REASON- that would bother me, that I would get. I'm always telling new parents not to compare their kids, u should know better?"
Yes. I should know better, Lily.
"Seriously, Pat (see what a brat he is?), it's not like she won't have thoughts, cares, emotions. But she won't have so many problems and issues that non-downs (NDs)people have. It's a wash. Lily has so much to look forward to, that's how I see it. Maybe I'm simple, but that's how I see it."
And Uncle's little eloquent text hit me. Like a bus. A non-ds bus:)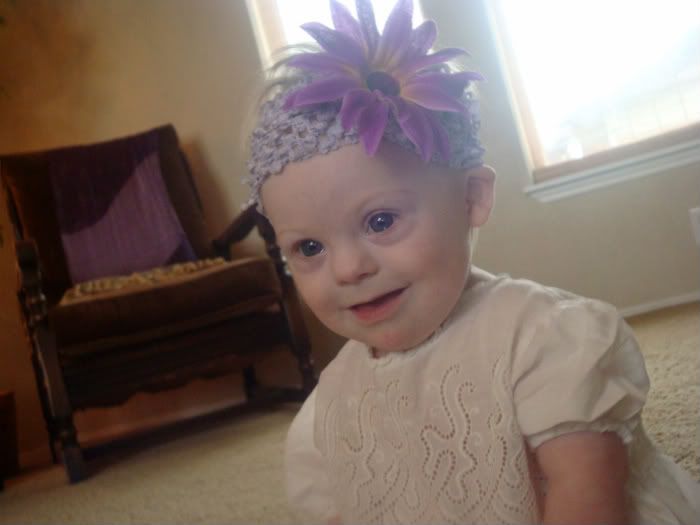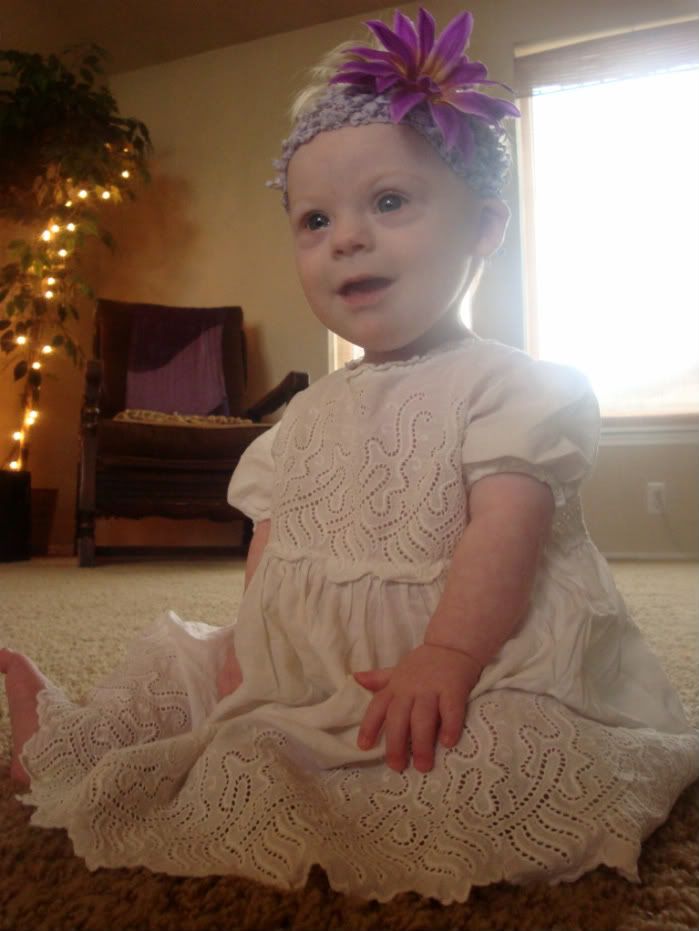 I need to keep things simple.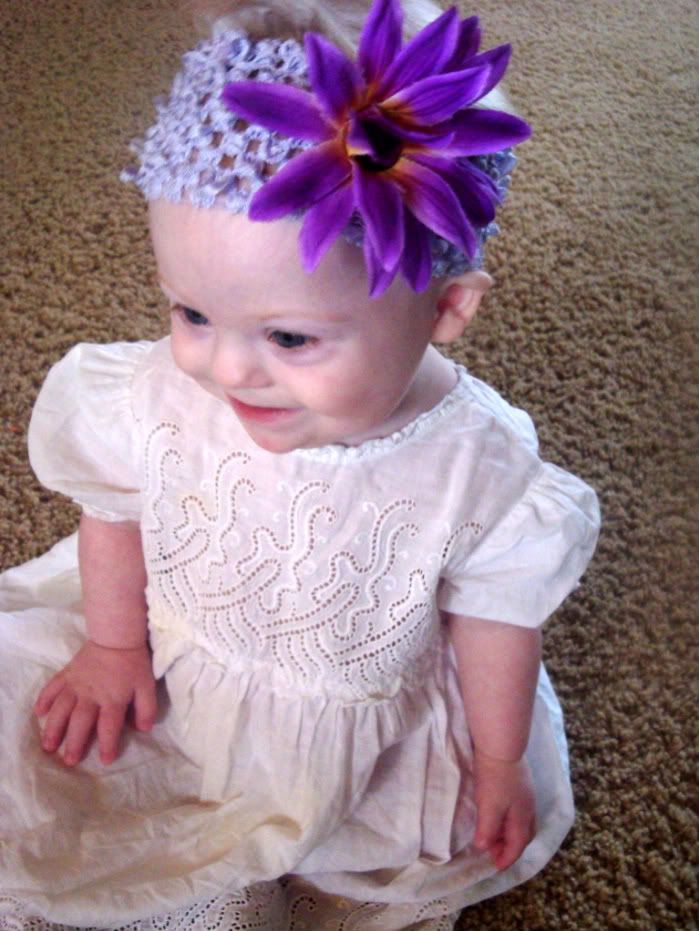 I need to quit worrying about the future, and realize that you and I have so much to look forward to! You are loved, and you are happy, and what more could anyone want in life? Isn't that what we're all striving for anyway?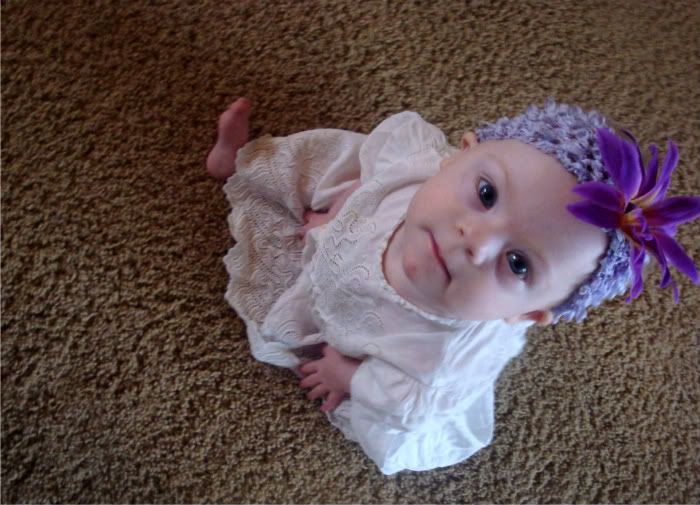 Loving my Lilybird to the moon and back,
Mama oxox