Dearest Lily,
Tuesday you turned 10 months old. I can't believe how the months have flown by.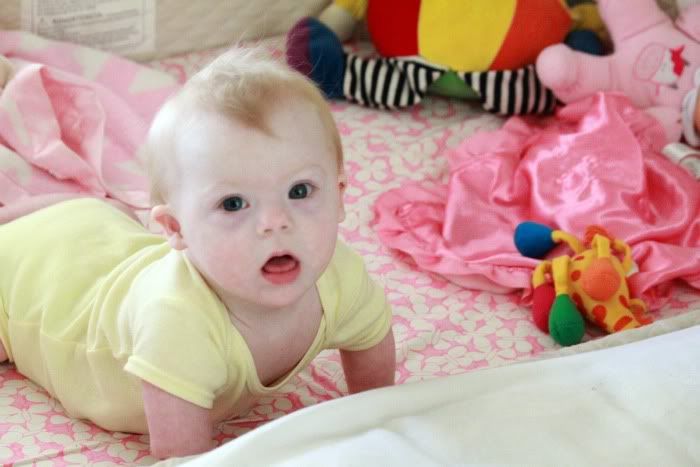 In so many ways it seems like it was just yesterday that we were welcoming you into the world...a chorus of happy voices cheering your entrance, and Daddy's proud, joyful voice the loudest: "Oh, she's looking all around! Her eyes are open and she's looking all around!" He was so in love with you, from the very first second he laid eyes on you.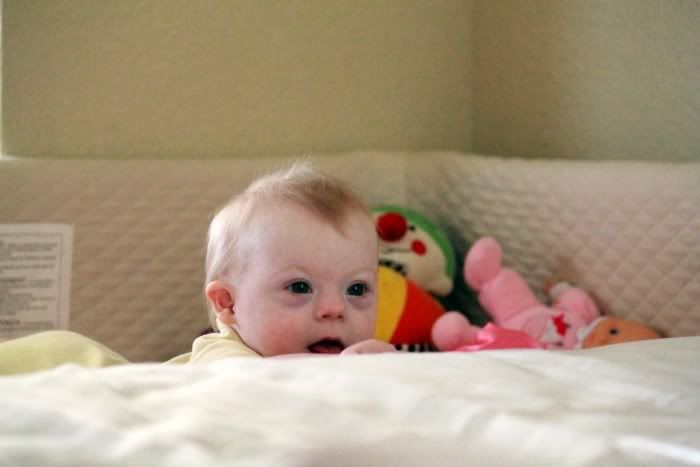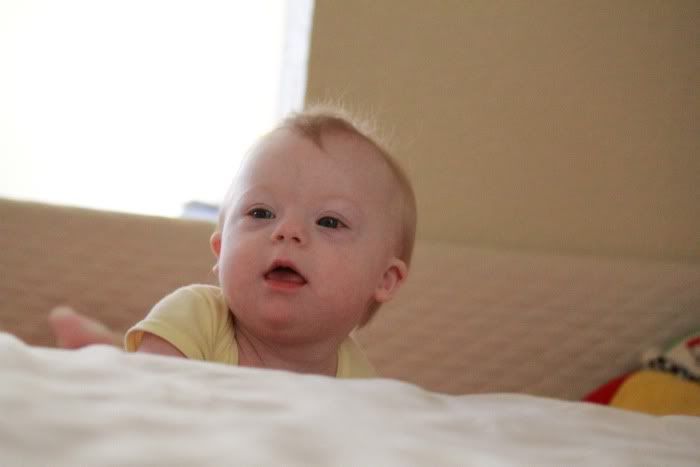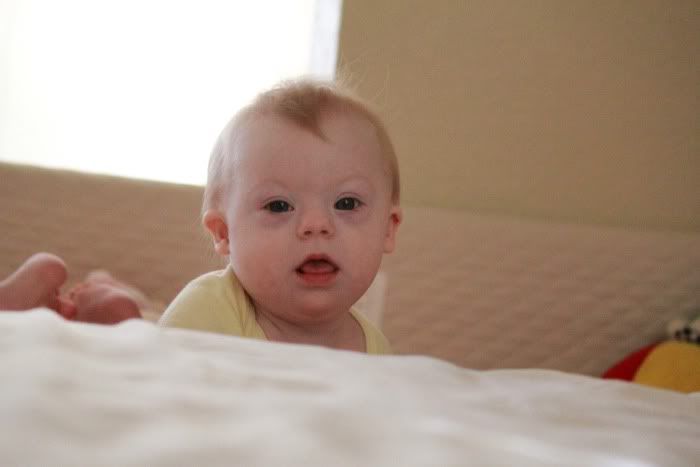 We just can't get enough of you, Lily. Tonight we were at Bible study, and as I held you, I had to mouth "no" to six of your siblings' pleading looks ...they all wanted to hold you:) You are
so
loved.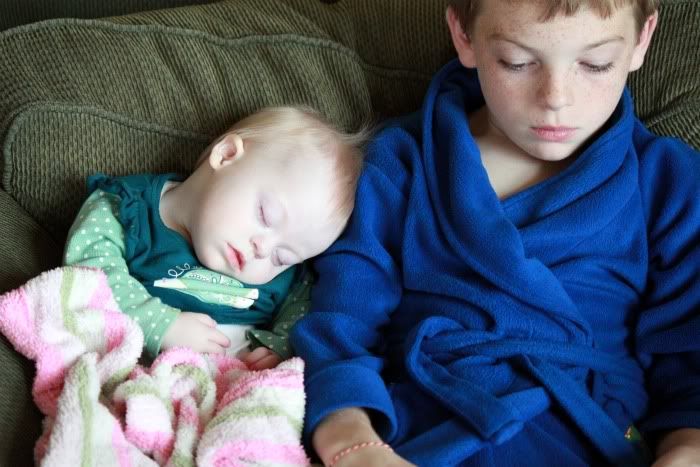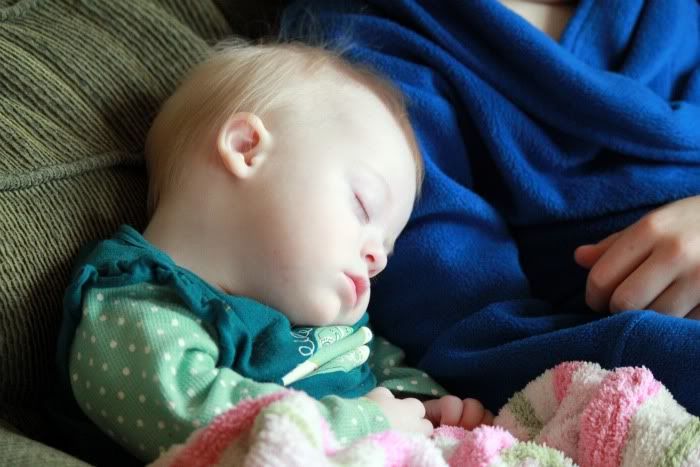 As crazy as it sounds- your newness hasn't worn off! Usually when we bring a new baby home, everybody fights over who gets to hold him or her. But after a few weeks, the novelty of a new baby fades, and we transition to the "who will hold the baby while Mama cooks/cleans/showers/etc.??" stage. But not with you.
Nobody can resist you!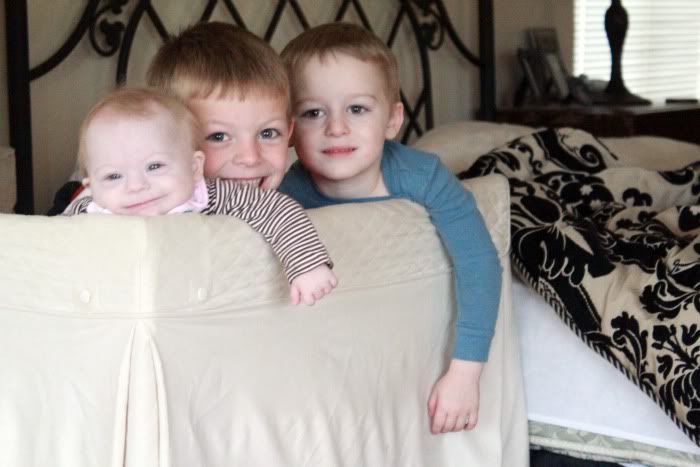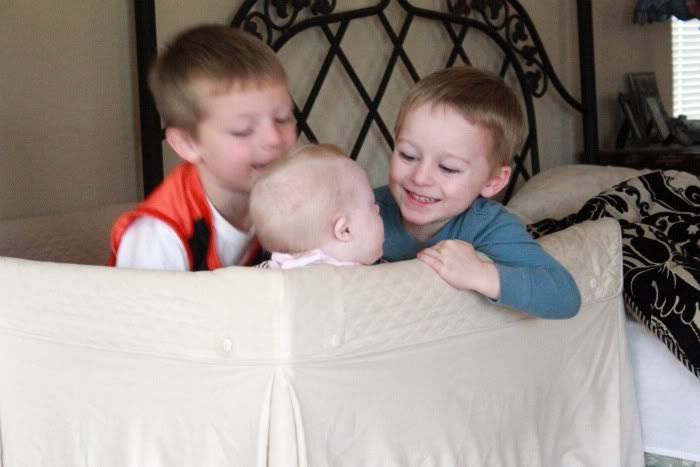 We're all so proud of how much you've learned in ten months... how to roll across the room...how to sit up independently...how to raise your arms when we ask "how big is Lily?" soooo big!...how to wave...how to say mama and dada and lala and baba and a host of other sounds...how to hold your toys and reach for them...how to feed yourself and chew and try new foods...how to turn when you hear your name called..how to say nanana when it's time to nurse...how to reach your hands up for us when we lean down to pick you up...all the little things we used to take for granted are treasured, cheered over, blessed events...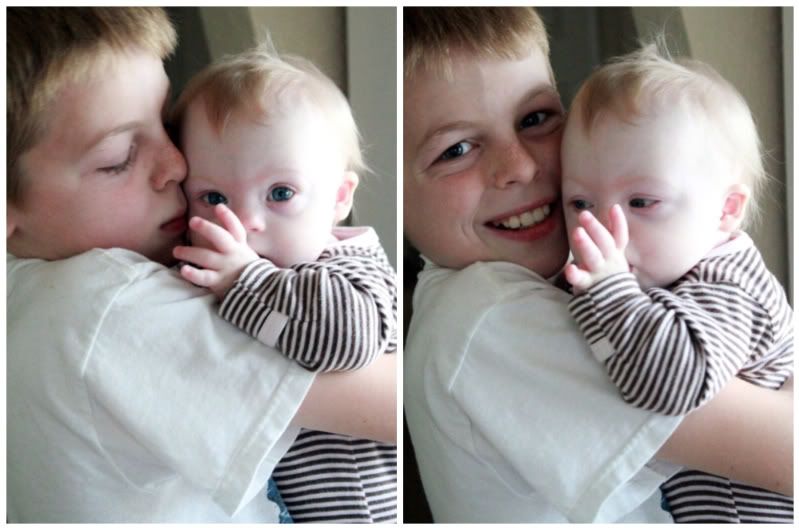 We are so looking forward to all the things you will accomplish in life. We are so looking forward to falling more in love with you every day- just because you're
you
.
Happy ten months, baby girl.
Love forever,
Mama oxox