Dearest Lily,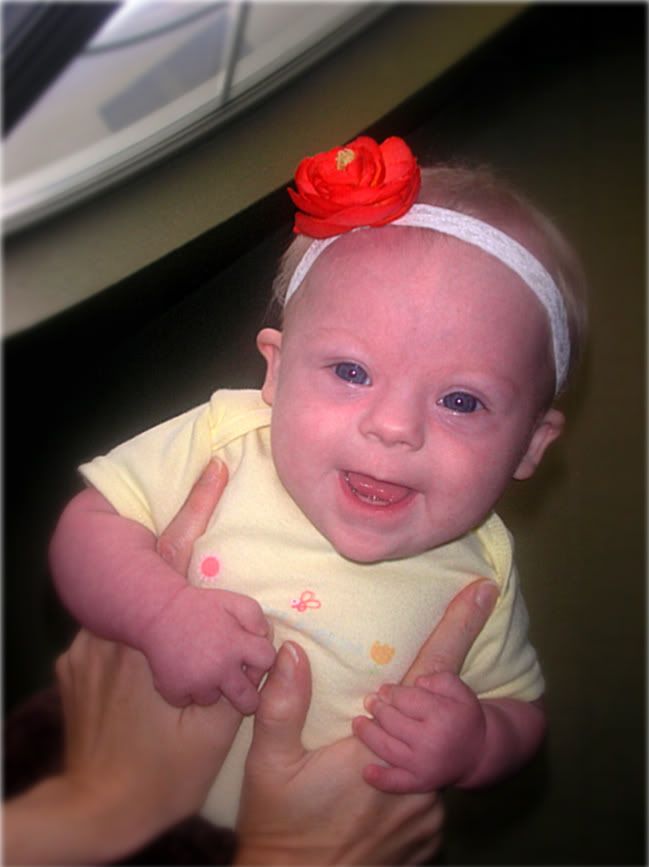 You are changing so quickly these days, it's hard to keep up. Just a few weeks ago, when we were at OHSU for your 6 month check up, I answered a number of questions about your development...and now I want to re-submit all my answers!
The speech therapist had asked me if you were repeating consonants, such as mamama, dadada, etc. I said no, and the very next week you started babbling.
The physical therapist asked if you were grabbing your feet and playing with them. I answered no...and then this happened last week....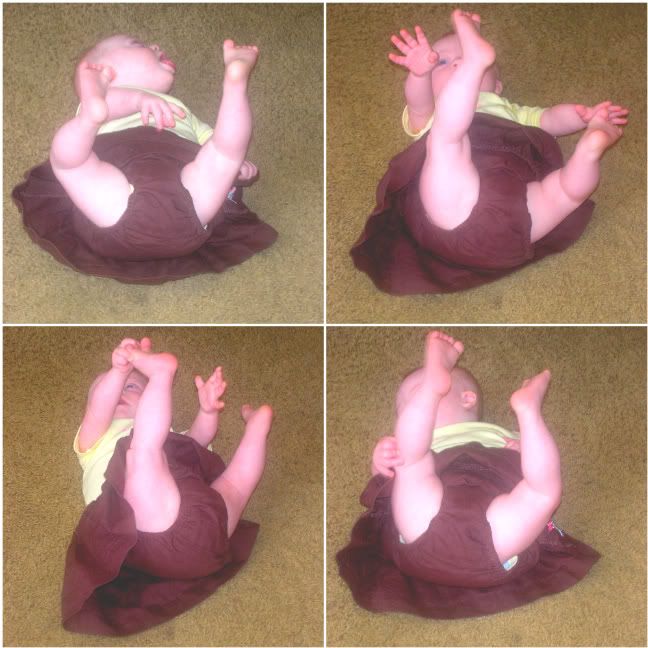 She also asked if you played with toys...or got excited when I held up a new toy..again I answered no...but since then you have been fascinated with all kinds of toys, and you love to grab them and stuff them in your mouth, and hold them up to look at them.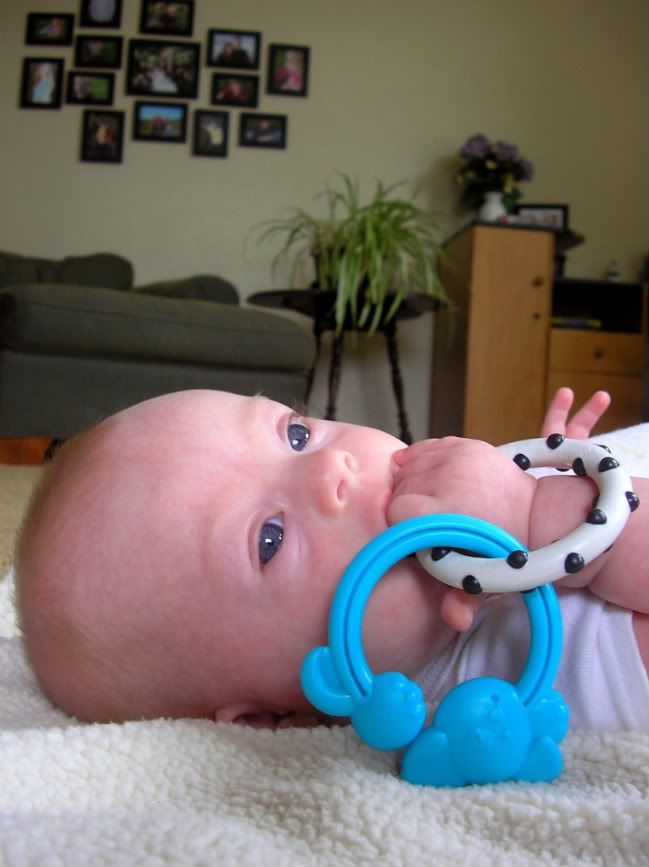 You have lost your little newborn look completely now...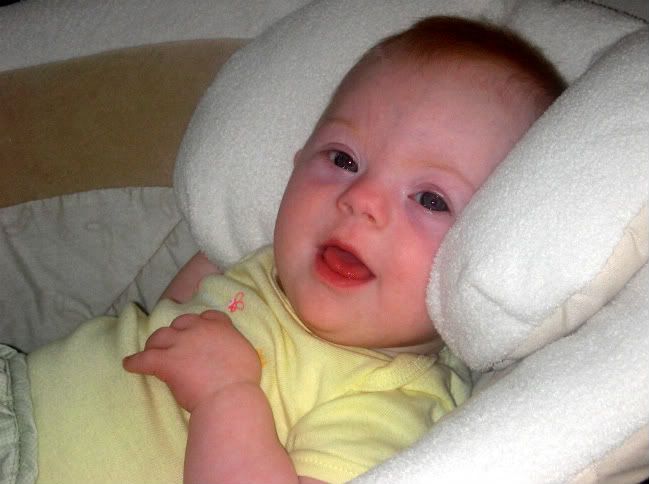 ..and my baby girl is finally looking chubby:)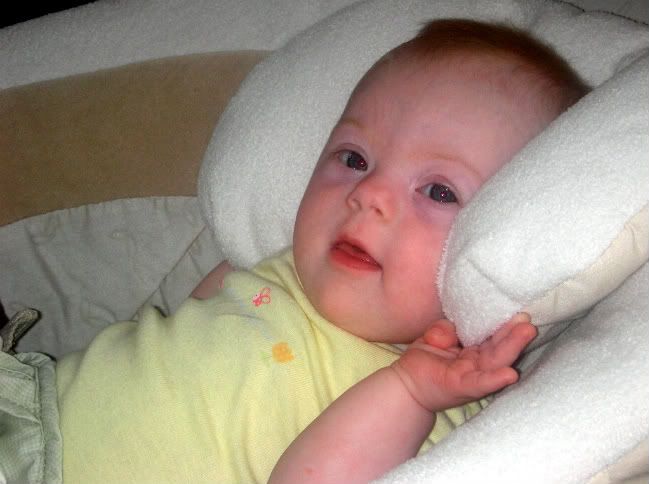 You study our faces and watch us across the room, and you seem to be taking notes on all we are doing. Nothing escapes your watchful, curious gaze..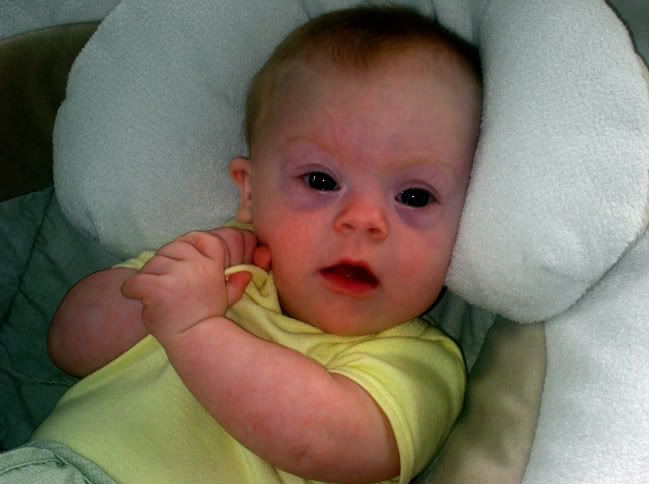 Your newest trick- reaching out for our faces- has all your brothers and sisters captivated...they love to lean over to you and wait, as you gently reach out your tiny hands and place them on their cheeks. Nobody can resist kissing you when you do this, least of all your twin Noah..
It's so hard to believe that at this time last year, we didn't even know you were a girl. It's almost impossible for me to imagine life before you...it just feels like you've always been a part of our lives.
When you wake up in the morning and sleepily look into my eyes and grin, it feels like something inside
me
wakes up....
And at night, as you burrow close into my neck and softly squeeze my hair,
the last thing I do before we both drift off to dreamland ....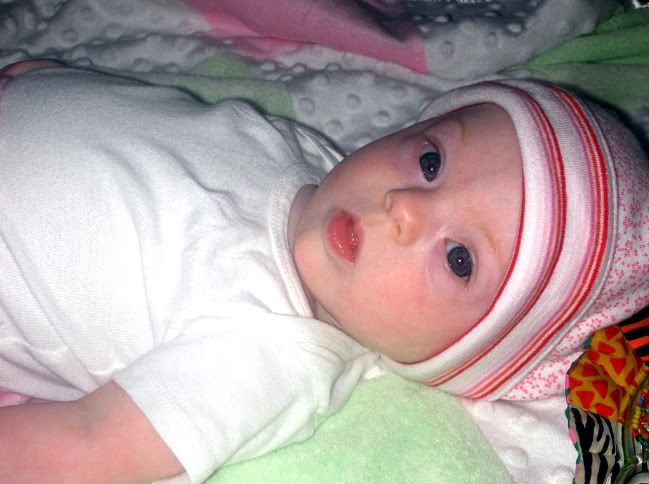 ....is thank God for my beautiful and truly perfect Lily.
I love you always,
Mama oxox