Dearest Lily,
We had a week together at the coast, just you and Daddy and your brothers and sisters and me..Daddy had to go to work every day, and Josiah and Mackenzie had to stay home because it was too far for them to drive back and forth to work every day. I missed them so much, but it was wonderful to have a week just sleeping in and cuddling with you every morning, and not having lots of phone calls and housework and distractions.
I think I spent hours every day just playing with you...lying on the floor playing with toys with you, helping you practice sitting up, feeding you rice cereal, holding you on my lap and playing patty cake and peek-a-boo, teaching you to say mama and dada, tickling you, rocking you and singing to you...
Our good camera is missing the battery charger, so the pictures I took of you on our old camera were blurry...but I couldn't
not
take pictures of my girl:) Especially when you were being so cute all week!
Noah wanted to hold you every day..he takes special pride in the fact that we call him your twin. Just before you were born I told Mackenzie I would LOVE to have a little girl who looks like Noah- because he is such a little cutie. He has the sweetest blue eyes and button nose, and the biggest grin.. He is my most snuggly child and one of my most affectionate- always giving me kisses and hugging me, rubbing my arms, sitting on my lap, stroking my hair..I can't wait to see if you share his personality, because you certainly
look
just like him..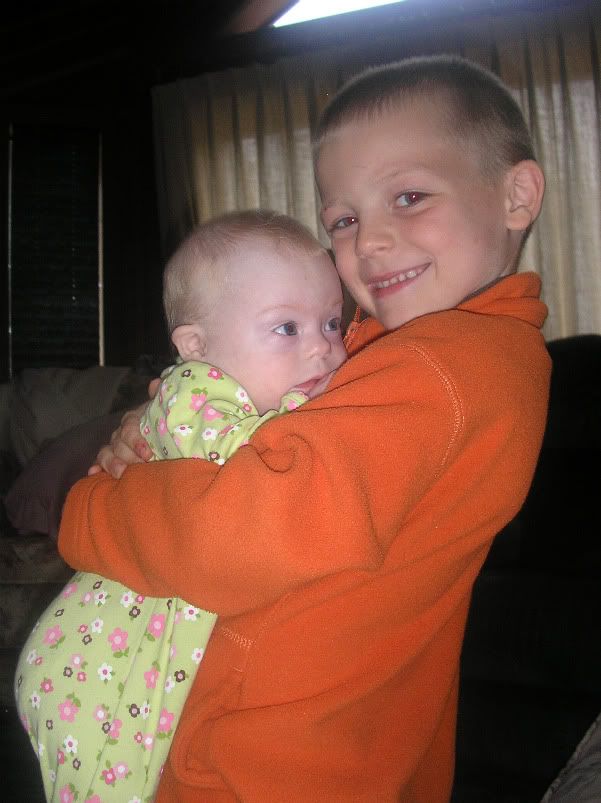 All Noah has to do is look at you and open his mouth in a wide grin, and he gets you laughing:)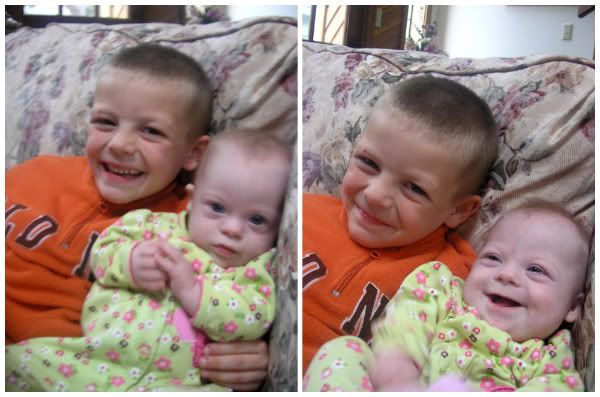 My two button-nosed babies, I love you both so much.
****************************************
I have been hunting everywhere for "babylegs"...Danielle gave me lots of pairs that were Natalee's, and I am IN LOVE with them! I'm going to buy a bunch of socks and ask Grammi to cut them off and sew them into babylegs. They will be perfect for when you start to crawl, to keep your knees from getting rug burns. But for now you just look adorable in them:)
I'm pretty sure you're teething because EVERYTHING goes in your mouth these days. These keys are your favorite...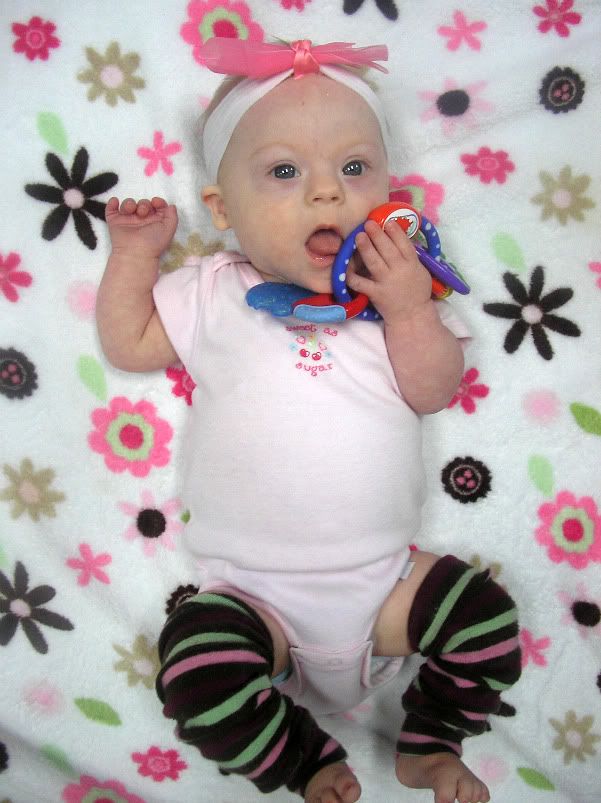 ...or your toes..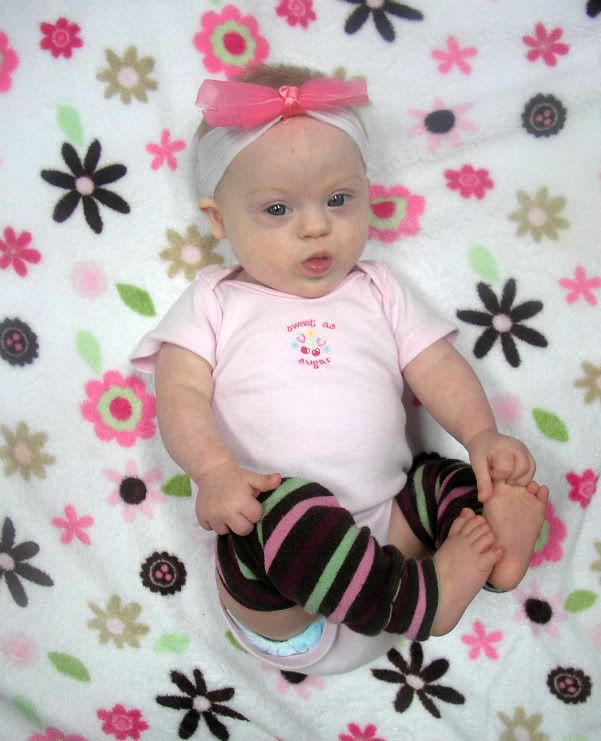 Here you are squeezing your own hair again:)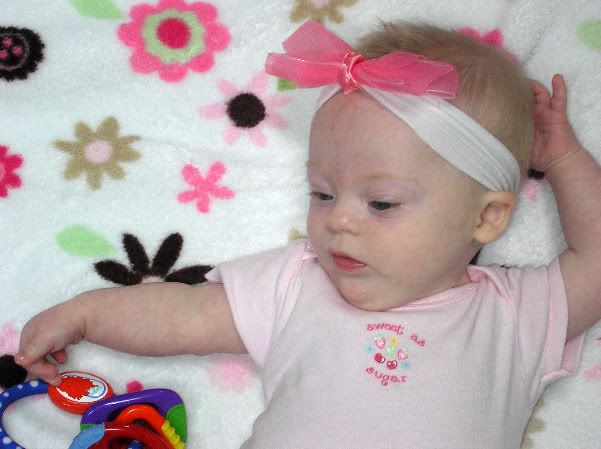 What a perfect week..
Nothing makes me happier than sweet, happy, lazy days with my Lilygirl..
I love my crinkly-eyed girl:)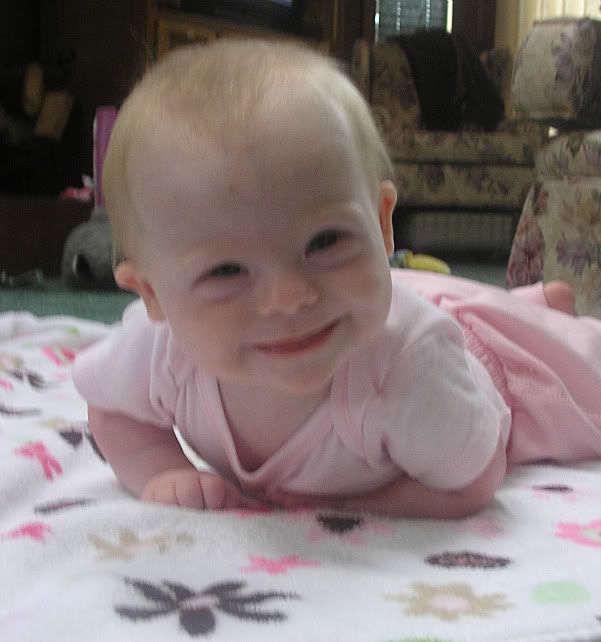 Always and forever yours,
Mama oxox