...this is..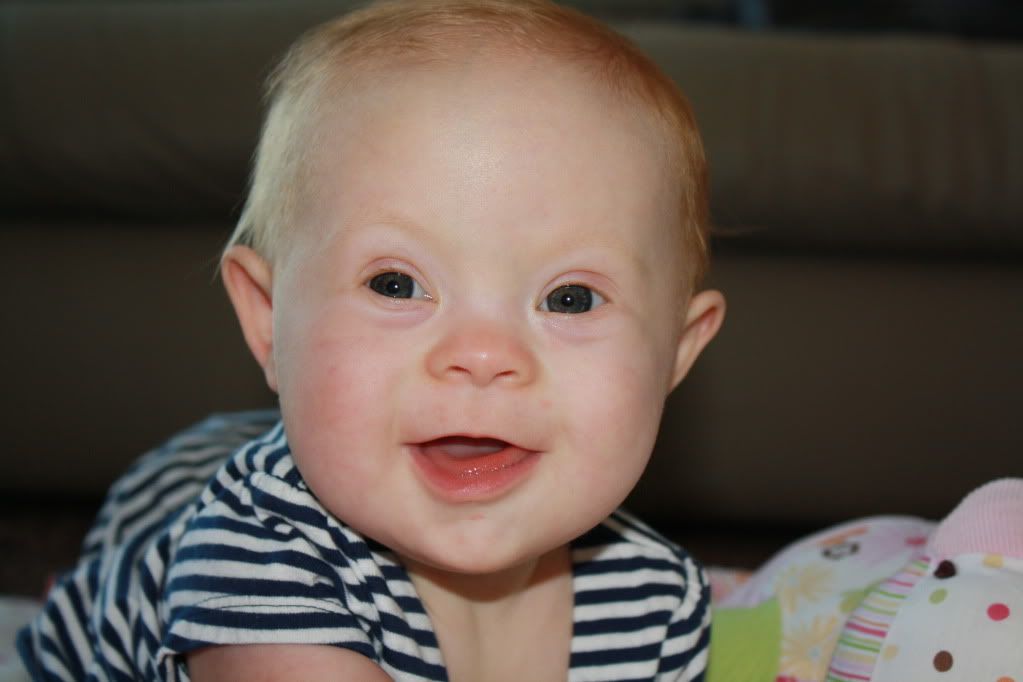 It's not Lily! It is Laura, and isn't she adorable?? She is almost 9 months old and she has the most amazing big sister, Ashley, who has an equally
amazing blog
all about her love for Laura. Ashley is an awesome photographer- just look at that photo! I have just fallen in love with Laura through her blog, and I know you will too..Go visit it right now! And leave a comment:)
Also, if you've never been to
my daughter's blog
, check that one out too. It is all about her love for Lily, and it is soooo sweet, if I do say so myself:)
Happy Monday!!
P.S. I just noticed I am getting a
huge
amount of traffic in the last hour- like a visit every minute to this blog...
where are you all coming from
?? Did they just mention Lily on CNN or something?? I'm curious!