Dearest Lily,
You have a new favorite these days...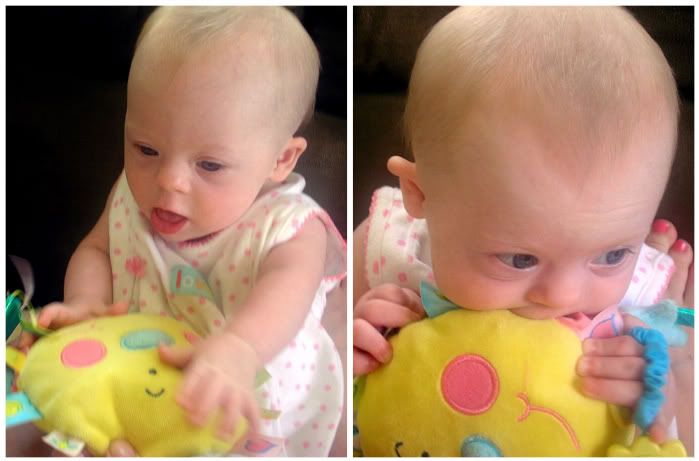 This little toy that Mama bought for you:) It makes a crinkly sound when you smoosh it, which you love to do. It is so soft, and it has the prettiest pastel colors... no wonder you love it. Mama bought you a huge bagful of learning toys on Craig's List..and of all of them, this is the one that holds your attention the longest every time.
It is so sweet to me that you prefer a certain toy when you are this young..I wonder if it will stay your favorite? All of your older siblings had different favorite toys, and no matter how full our toy box has gotten over the years, we can't bear to part with any of them.

I love how you snuggle with your soft little sun and pull it against your face to hold your binky in..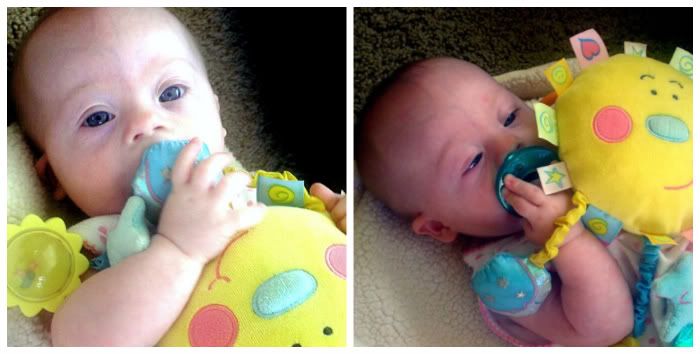 ...until you drift off to sleep:)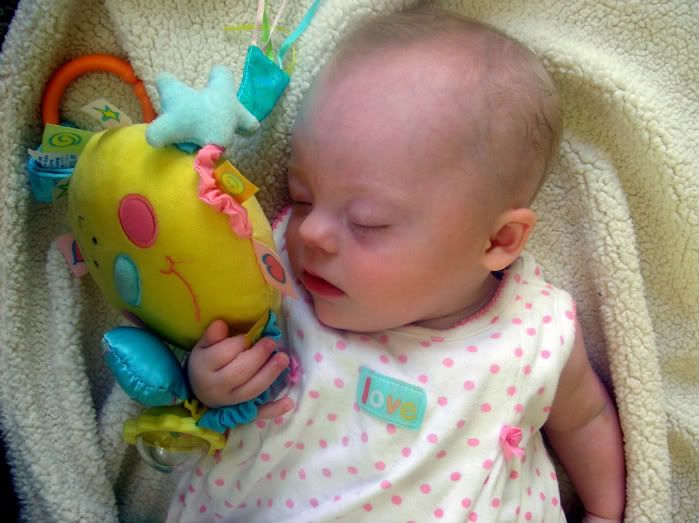 I love you, sweet baby.
Always yours,
Mama oxox