Dearest Lily,
Lately I've been thinking about the changes you've brought to our lives. I've been thinking about life before Lily, and how even though we were so happy and blessed and felt that life was so full... there was no you...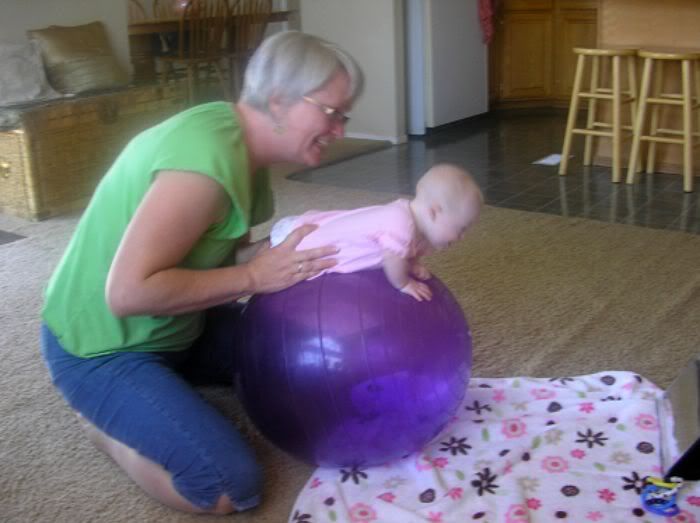 *
thank you Karen, Lily's therapist, for allowing us to share these photos..we love you.

And though we wanted so much to have a baby
without
special needs, we never knew how very special that could be.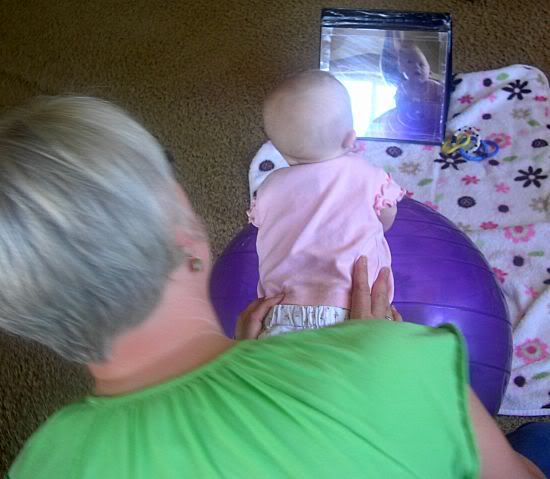 I've read it many times since having you, and it's true...I never knew I wanted a baby with special needs...until I had one.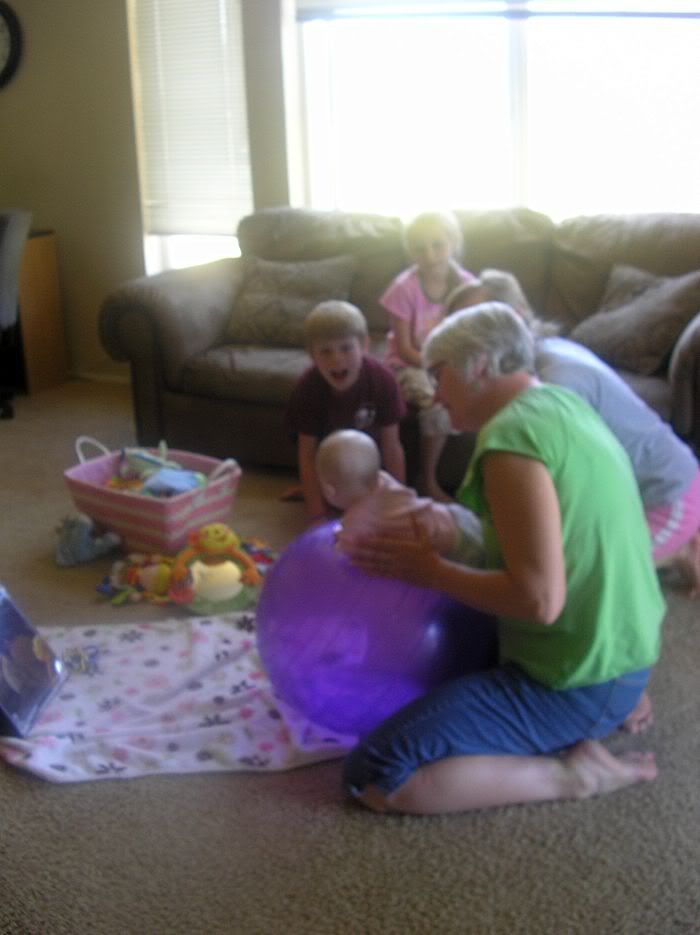 Would I change who you are? Given the chance, would I take a "normal" baby over my Lily?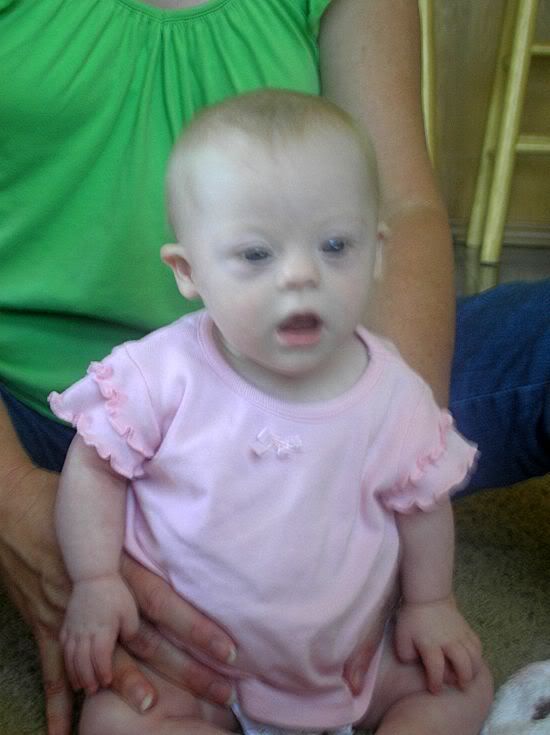 Not a chance.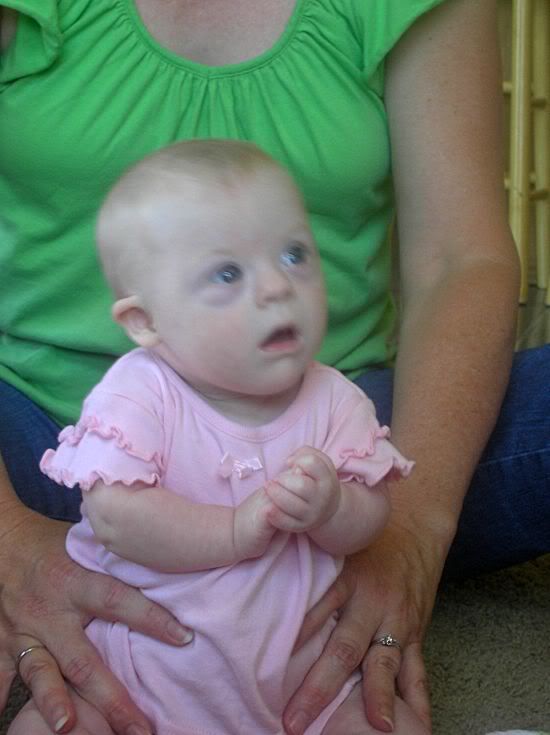 If I could wave a magic wand, and take away that magical extra chromosome, would I do it?
Maybe for you, Lily.
Maybe so you could sit and walk and talk and read and live...without struggle.
But not for me.
Would I trade the love that's grown between us as a family, since having you? Would I change your diagnosis so our lives would be easier, less complicated?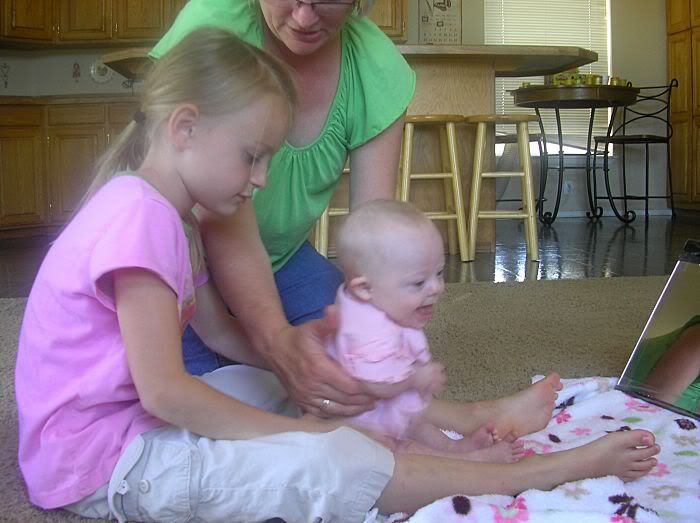 If I could turn back the hands of time and erase all the moments of wonder and awe at the little things that we used to take for granted...would I dare?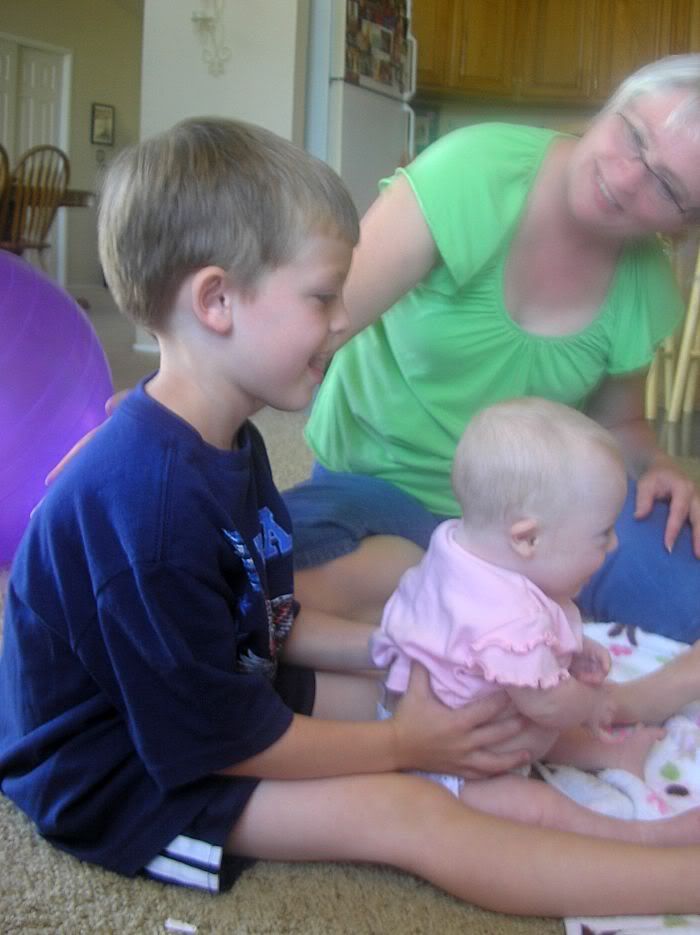 How could I?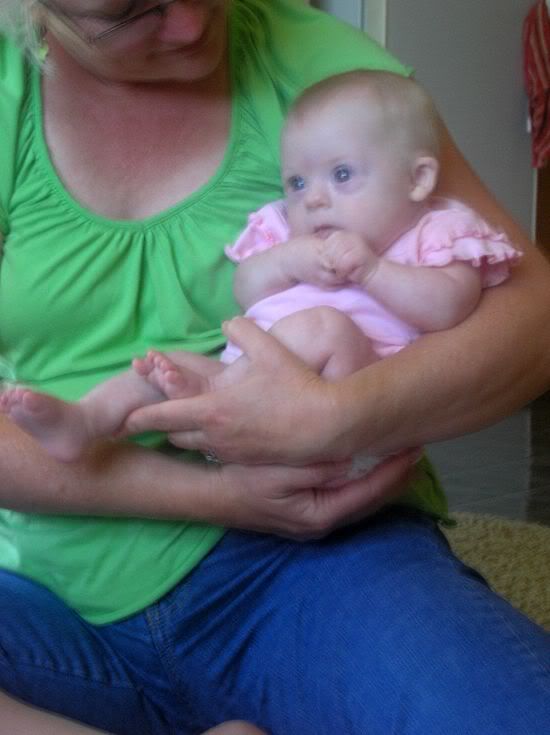 Because you know what, Lily? We've learned that faster isn't always better. That slowing down to enjoy each milestone and cherish each moment is a very good way to live.
We've changed our view of "normal" and "perfect"...because we found out how
very perfect
less-than normal could be.
We looked in your eyes and saw perfection ...those beautiful almond eyes that first told us who you were.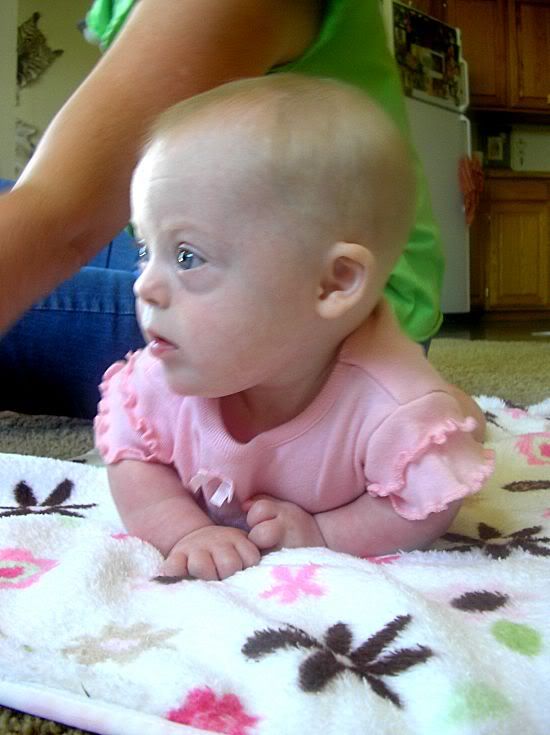 Our hearts are overwhelmed with loving you, our cups are filled to the brim with joy..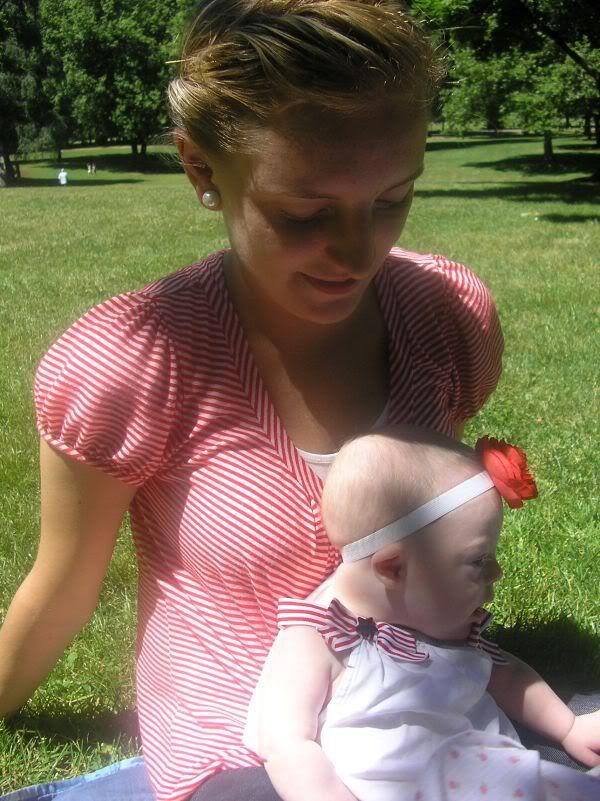 Would we trade your crinkly-eyed smile, your open-mouthed grin of delight...
for anything?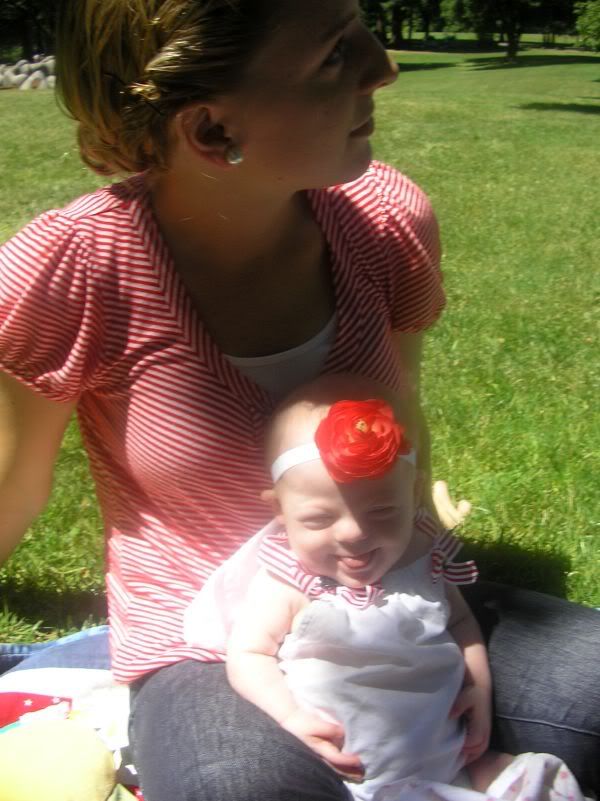 Not ever.
Our baby girl, our gift from Heaven, our sweet perfect Lily, how did we know love before you?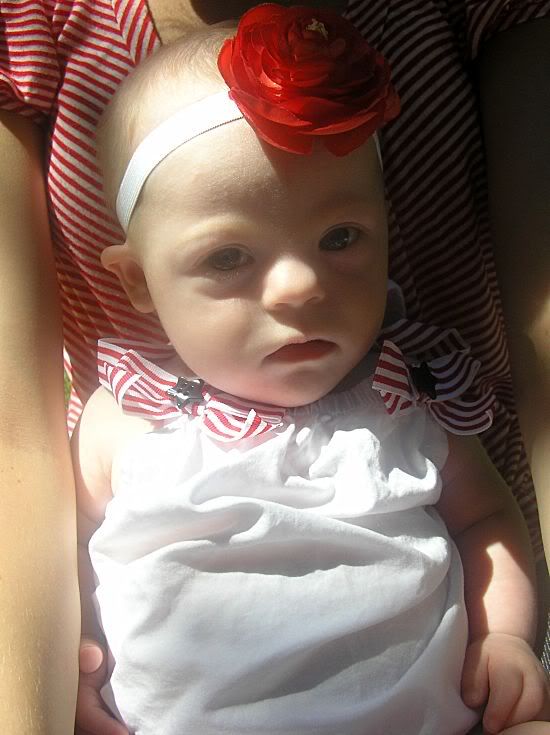 Tonight I'm remembering those words that God spoke to my heart so many months ago...my scared and anxious heart, wondering what the future held for my baby girl.
"If you ask Me for bread, will I give you a stone?"
He gave me more than bread, dearest Lily. He gave me a treasure greater than any I could ever have imagined.
He gave me you.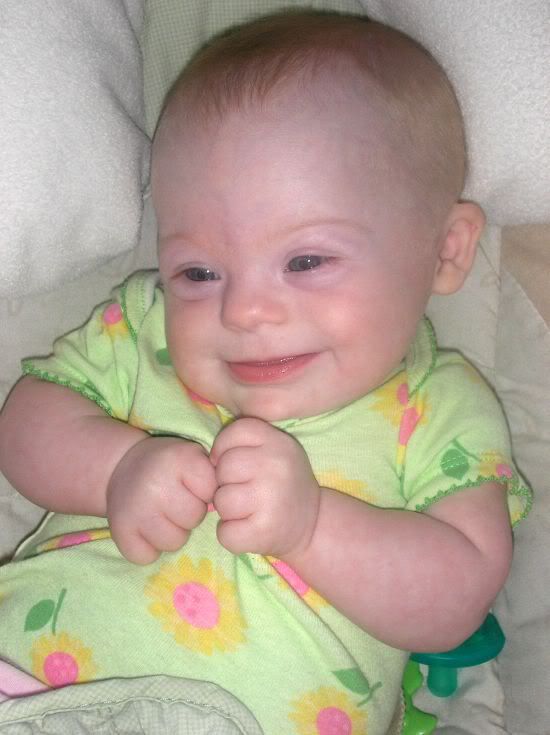 All my love forever,
Mama oxox