Dearest Lily,

As I type, you are sleeping peacefully on the bed beside me. You sleep so soundly and still, that sometimes I watch you closely, just to make sure your chest is rising and falling. I love when you smile in your sleep...sometimes you even laugh. What are you dreaming about, baby girl?

Today I dressed you in a baby blue outfit that Danielle loaned you...just when I thought pink was my favorite color on you, baby blue tied it up. Your eyes are the prettiest sky blue, just like your Daddy's, and your sweater made them shine even blue-er.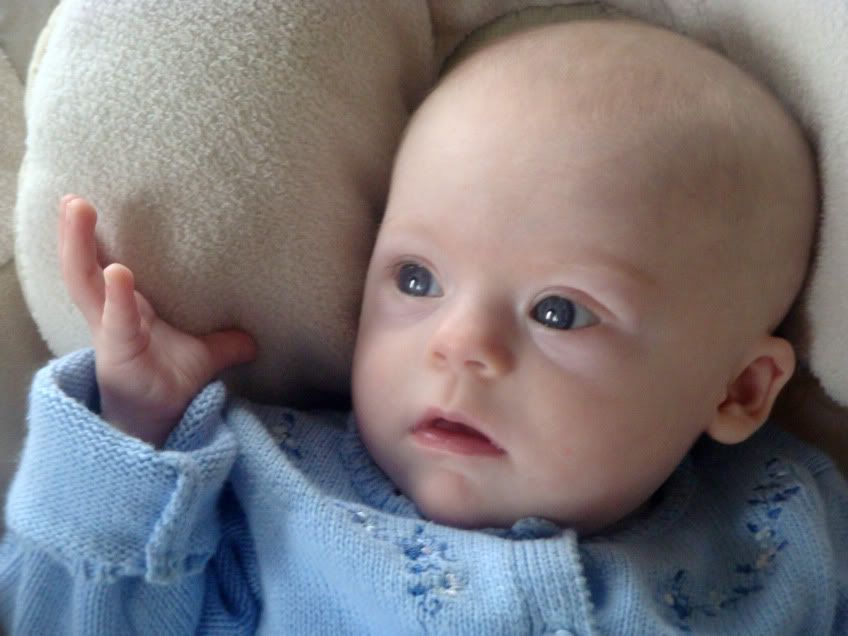 I love how much you smile these days...your face just lights up, and your eyes crinkle, and anybody watching you can't help but smile back..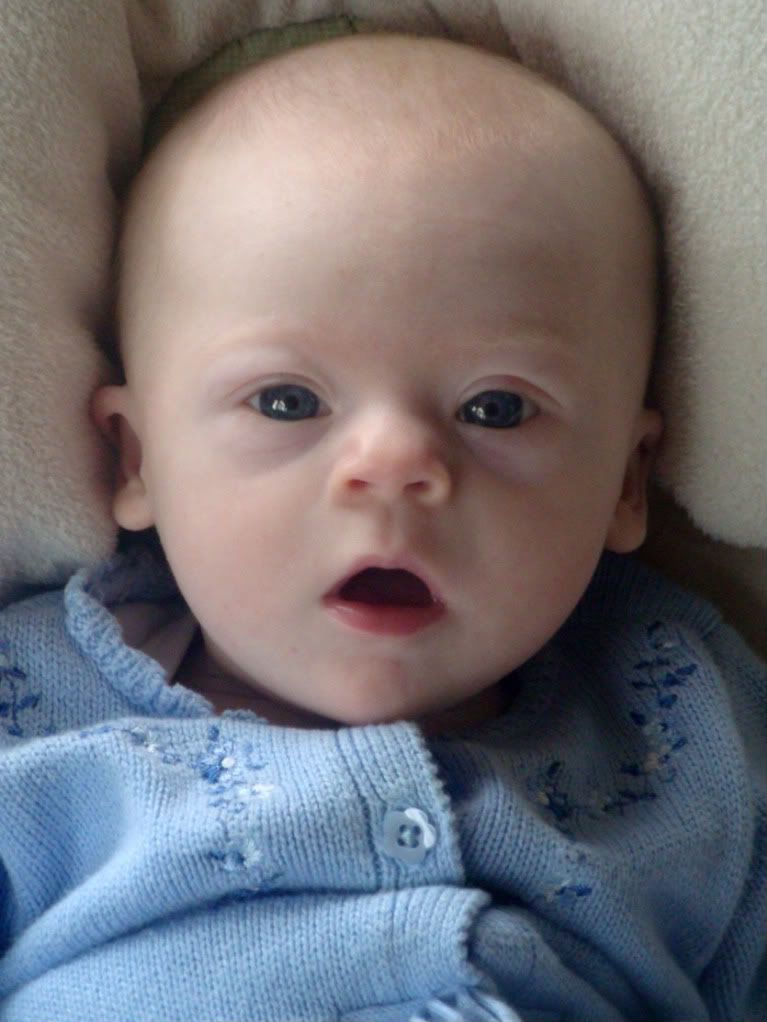 You looked like such a big girl today, with your cute little socks that look like little black Mary Janes..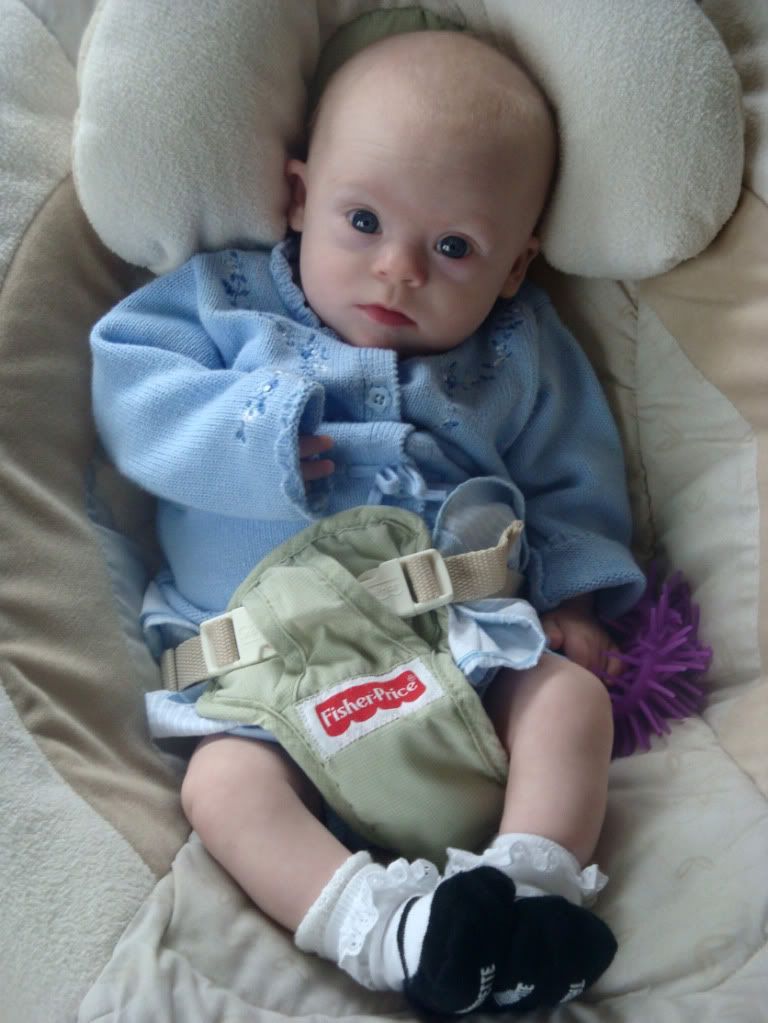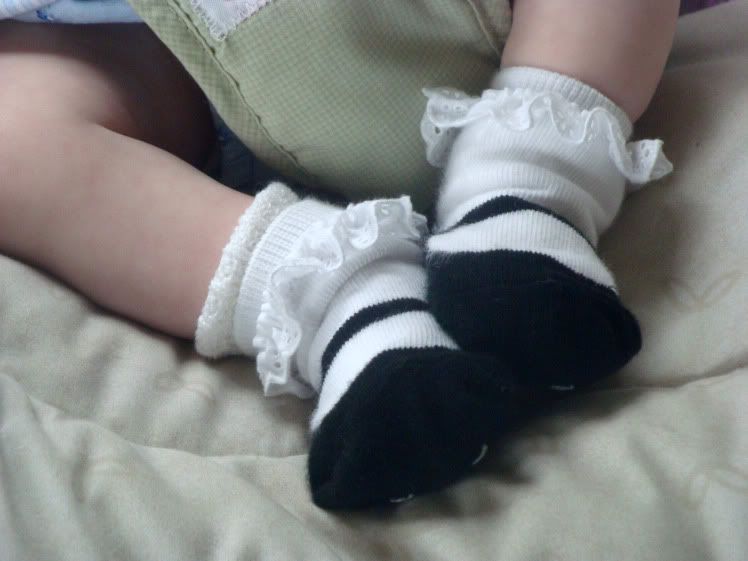 Aunt Hopie bought you some in every color..It's a good thing, because your feet are so tiny none of your shoes fit you yet. I just found a super tiny pair of sneakers at a resale shop this weekend, and I think the only reason they fit is because they are cloth and had shrunk:)
Last week I tried on some
outfits that Aunt Lori gave you..you must be growing, because they didn't fit a month ago. All your brothers and sisters gathered around you and said how sweet you looked in your little pink leopard print outfit..


What a fan club you have!!

I think you know it, too:)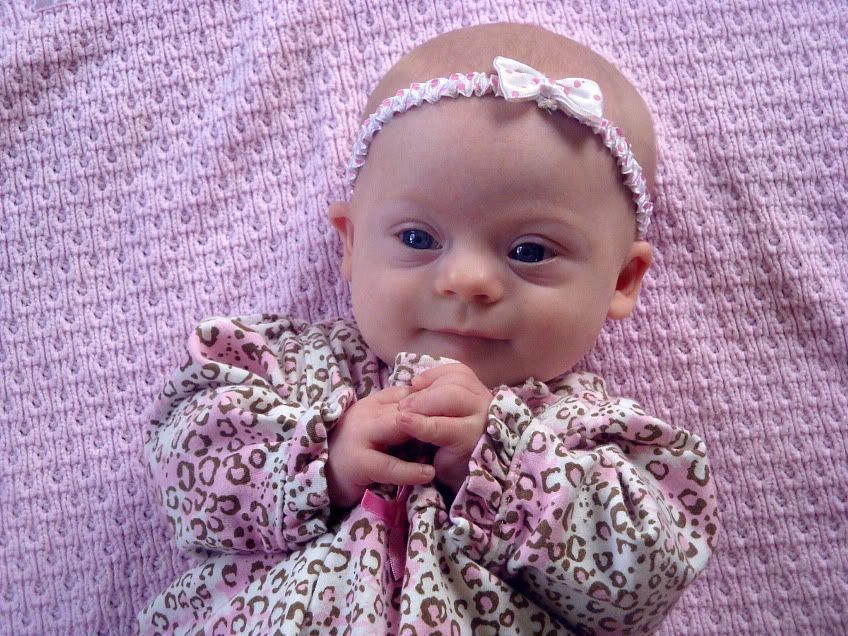 You are still sucking
your lips in and entertaining yourself with the smacking sound it makes when you pop them out..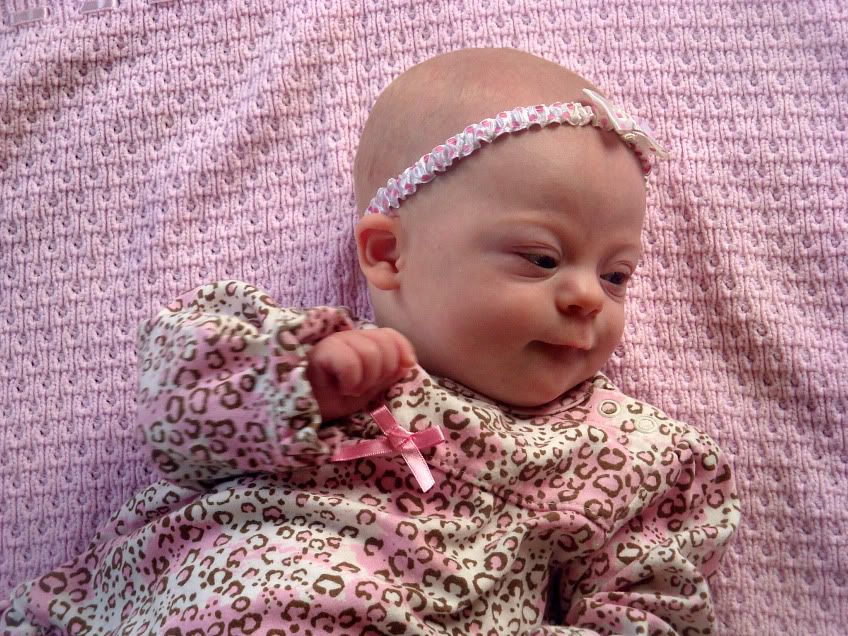 This afternoon I tried to get you to pose in yet another cute outfit...but you were too busy working at your other favorite pass time...sucking on your fingers..

Karen, your therapist comes tomorrow..we all can't wait to show her all the things you've been doing! We're so proud of you, Lily bird..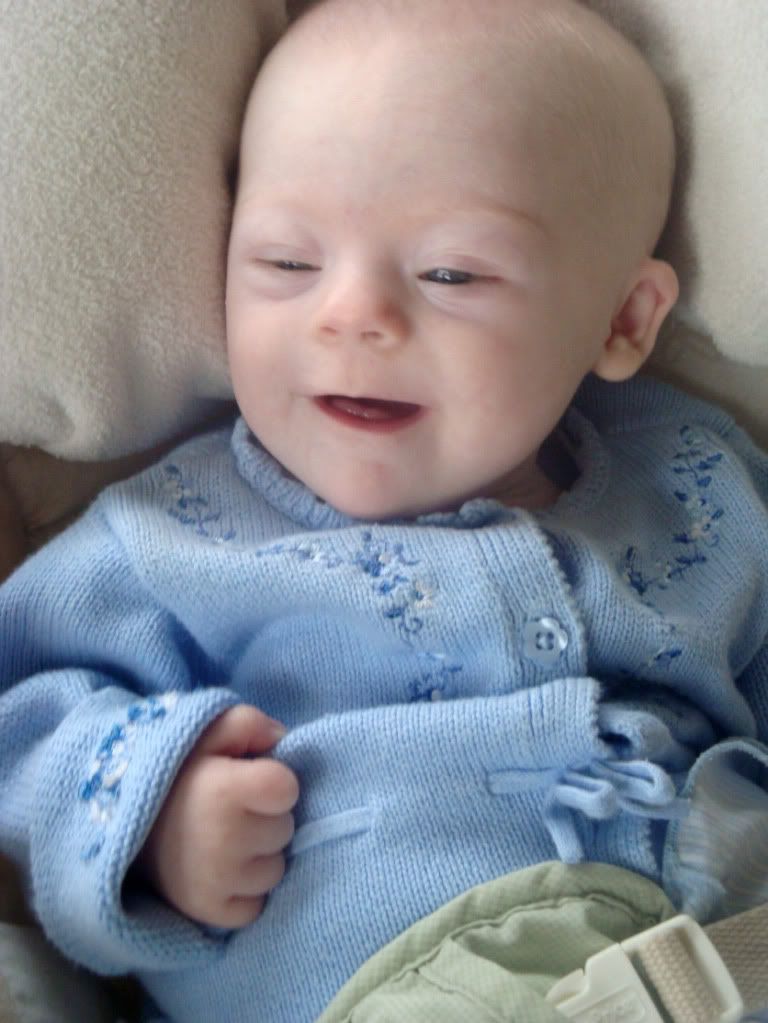 What a beautiful gift you are.
Love always,
Mama oxox