Dearest Lily,

Sometimes it hits me that I have ten children.

What I mean is, most of the time we're just living in the moment, so to speak, and I don't really think about the big picture.

What's really funny is when we're out and about, and I see a family with 5 or 6 kids, and I think -that is a LOTof kids! It looks overwheming from the outside.

So too, with your diagnosis. It's like we're just living day to day, enjoying life with you and taking things one sweet moment at a time....and I don't really think about having a baby with ds. Things are so normal, and you are such a typical baby, that it just doesn't seem like a big deal to me.

I wonder (now) what people are so afraid of when they hear the words "Down syndrome"...possibly during prenatal testing, or an ultrasound, or maybe just talking about having a baby later in life.

Because I used to be one of those people. But now I find myself drawn to websites promoting adoption of babies with ds overseas, who are abandoned in orphanages. I can't understand how moms can discard these babies.. like tossing aside diamonds in search of pearls...

Maybe it's like raising a large family...from the outside it looks daunting, difficult, maybe even overwhelming. But from this side of things it's just....life. It's just normal. Maybe some days are a little more crazy than others. But we didn't just wake up with ten kids one morning. We grew into this, and as the dynamics of our family changed, so did we.

And it's not so different than life with 2 kids or 3..there's always ups and downs and tears and laughter and unexpected events and predictable ones too, familiar routines and surprise situations, and maybe it's multiplied a little bit more, but it's all good.

So maybe there will be more challenges as you grow...but there are challenges raising any child, and there are no guarantees that any of us are going to sail through this parenting thing unscathed by life's curveballs.

Something funny happened recently that made me realize I've come to a different place..maybe a new me. A friend of a friend had a few markers show up on an ultrasound for her baby. Possible markers for Downs. And as I heard the news, I didn't feel sympathy..I felt ...nothing. Isn't that strange, Lily? I felt like...what would be so bad about that? I wanted to call that young Mama and say- there's nothing to worry about. As someone on the inside, please believe me- it's all good.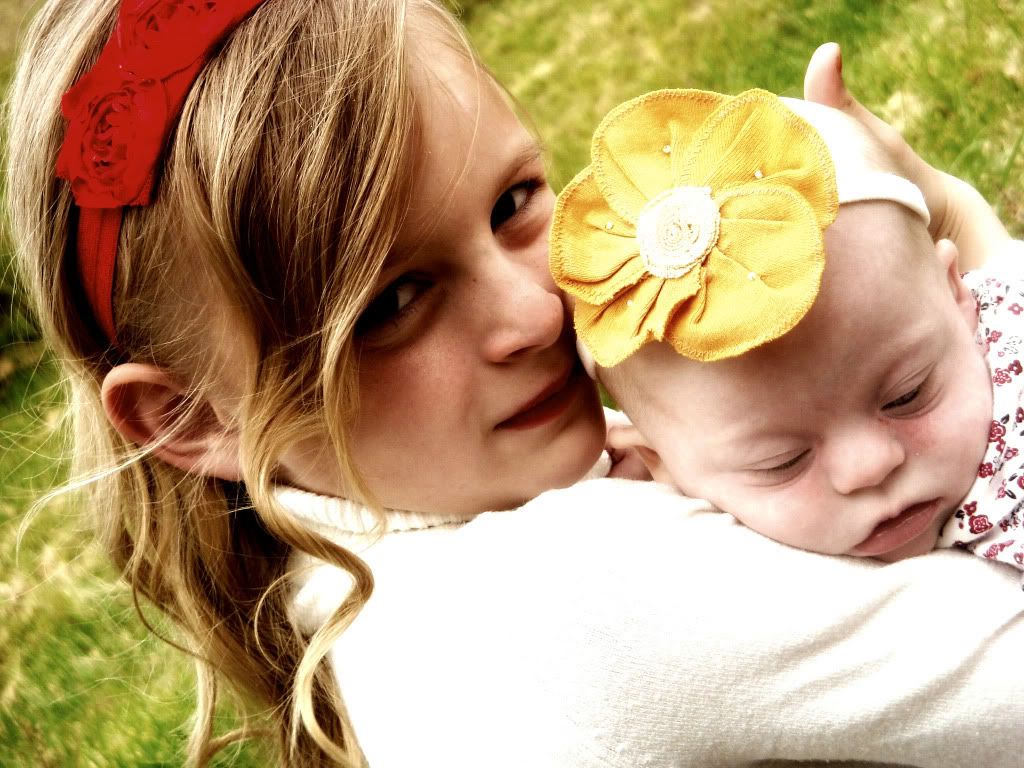 What a journey we've been on together, baby of mine. What a long way I've come in a few short months of knowing you.

Loving life on this side of things,

Mama oxox