Dearest Lily,
Our home is filled with beautiful sounds these days...YOUR VOICE!! It's constant- it started when you were 6 weeks old with the aaaaahhhhh-goooooos...and it has morphed into a sing-songy, long drawn out AAAAAAHHHHHHaaaaahhhh....

AAAAAAHHHH
!!!
up and down the musical scale
.
And if we come over to wherever you are and comment on your singing, you kind of laugh in the middle of your song, and then keep singing...like "I think you're funny staring at me, but I can't be interrupted right now- I'm
composing
."
Here you are complaining to Noah...I think you are saying something along the lines of "I am hungry, and all Mama wants to do is film me, can someone please tell her to get me out of this swing and FEED ME? What's a girl gotta do to get some FOOD around here?!"
I dunno, I could be wrong, but that's really what it sounds like you're saying to me...
SEE LILY COMPLAINING HERE
Today you were singing to Mama...talk about making Mama's love-ometer skyrocket! You are sooooooooooo cute!!
SEE LILY MELTING MAMA'S HEART HERE
You have this special little friendship with your brother Noah..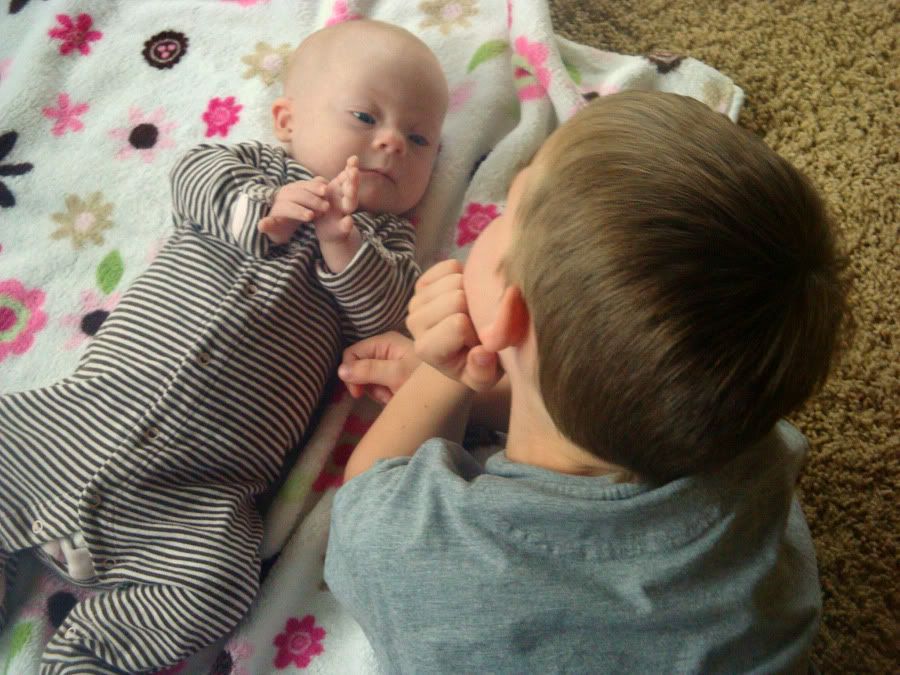 It's like the moment you see him, your face breaks into a huge grin, and no matter what goofy little face he makes, you think he is SO funny.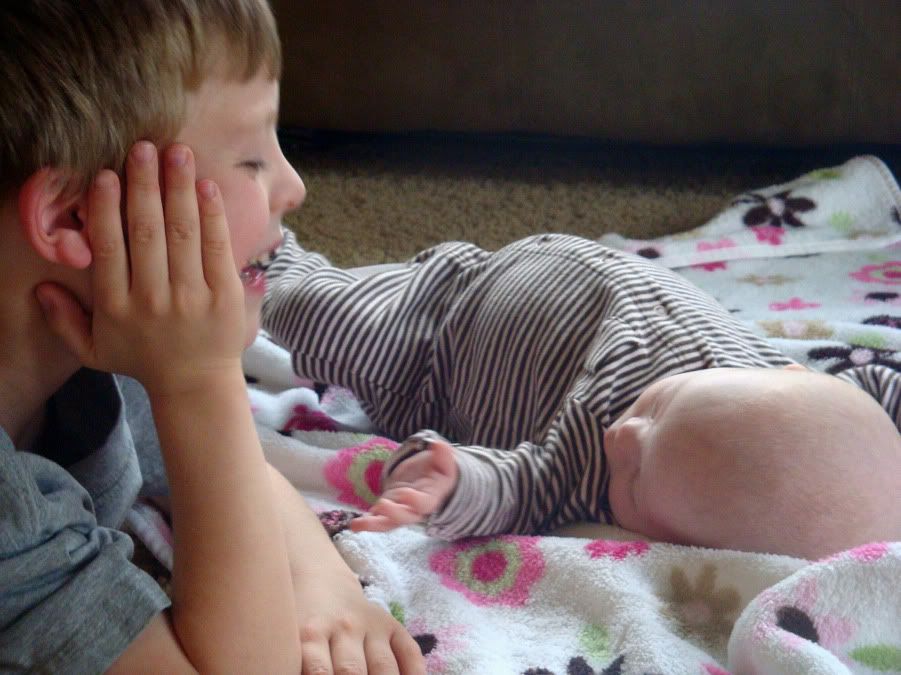 He's the one who taught you the "pucker and pop" trick...he does it all the time, and you just crack up every time.
SEE NOAH DOING THE PUCKER AND POP HERE
He loves to talk to you, he calls you "Lils" all the time, a name your brother Jackson made up for you.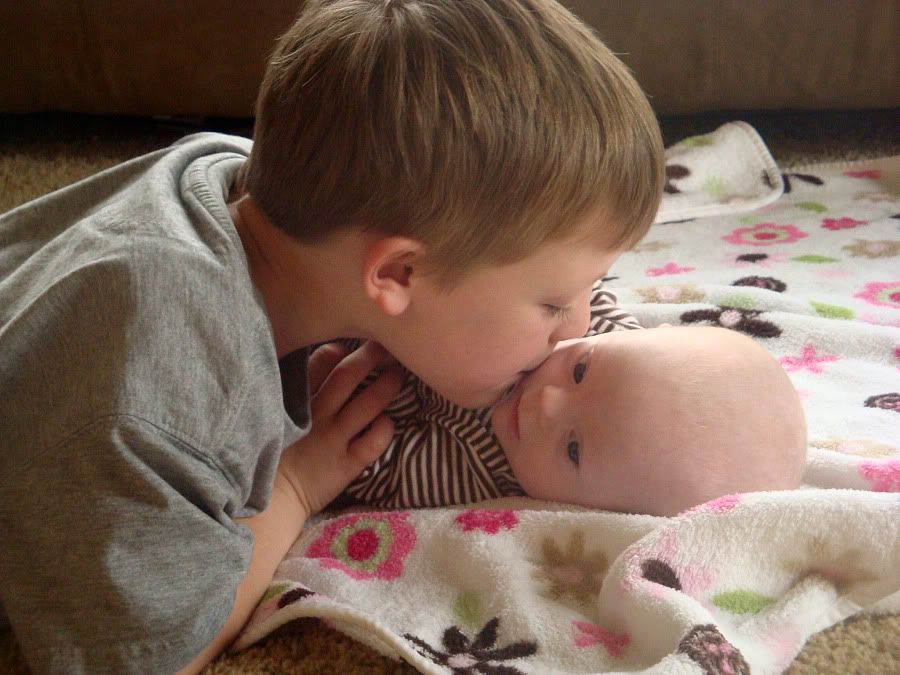 He will sing to you, hold your binky in for you..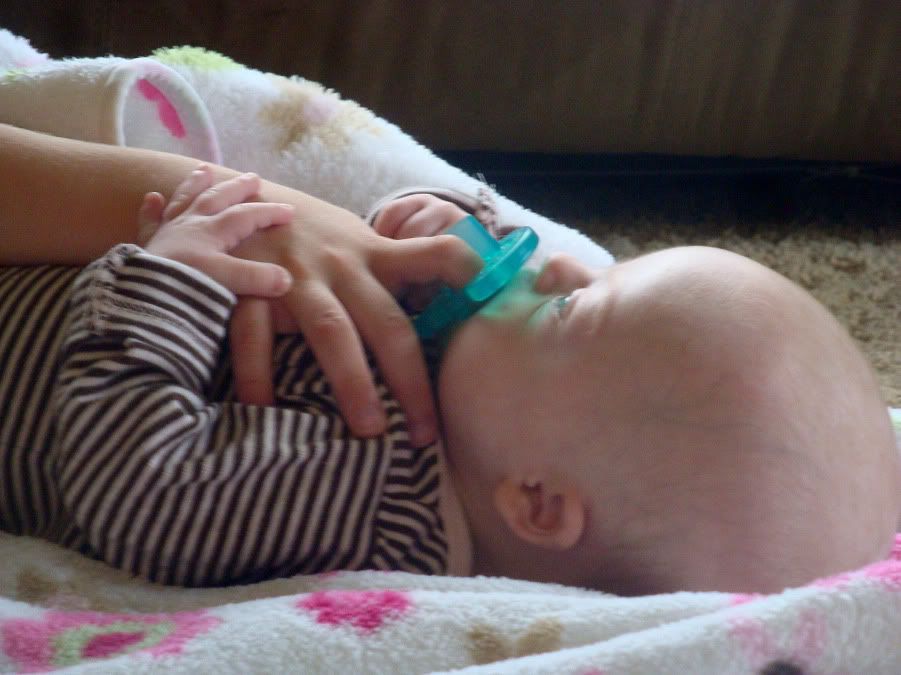 tell you stories, talk to you,
tickle you, hold your little hands..
and coo back and forth with you. It is pure sweetness to the soul to watch your love for each other in action..
Noah can't wait for you to play..he asks me all the time when you will be walking and talking:) Doctors, therapists, and mamas of other children with ds all tell me it is SO good that we have a large family... because every one of us will teach you something, and with all this love and attention, you are bound to flourish.
So thankful for my children, and so thankful for YOU.

Love always

Mama oxox