Dearest Lily,
Is it possible to love a baby any more than I do? I doubt it. Daddy and I keep asking each other- have we ever loved a baby this much?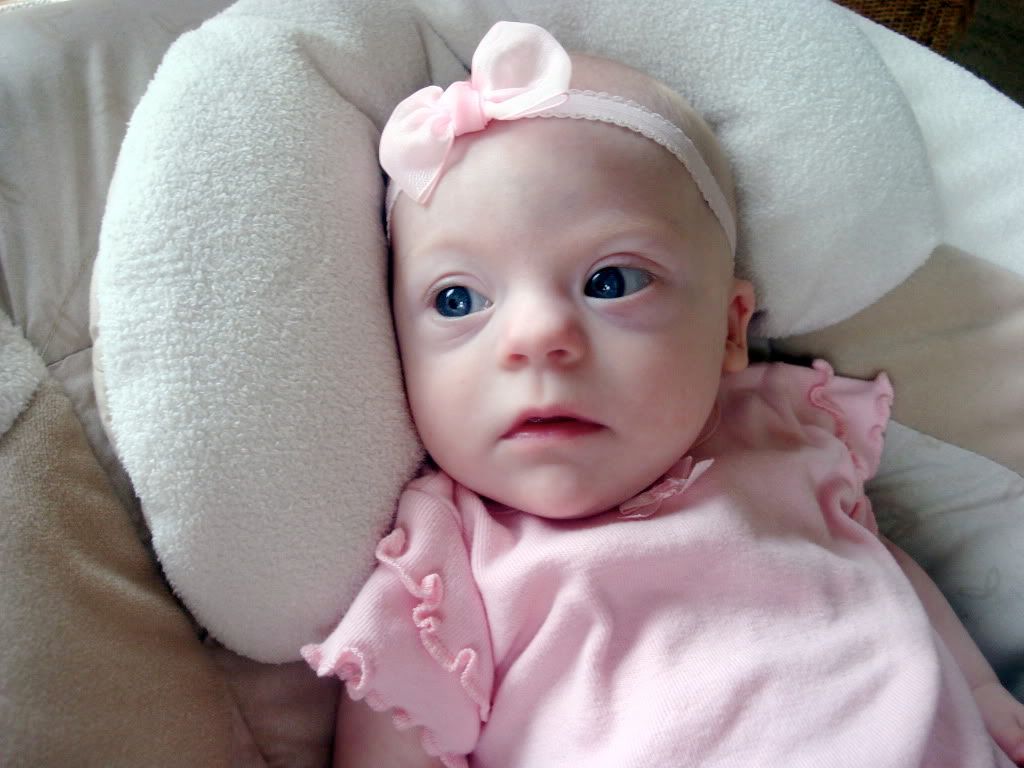 Your favorite thing to do these days is still your pucker and smack trick. This consists of sucking your top or bottom lip (or both!) in, and then SMACKING them out- I don't know if it's the POP sound your lips make, or the feel of them doing that, but it entertains you for hours. Okay, maybe a half an hour, but seriously, it seems like you do this cute little thing whenever you're awake:)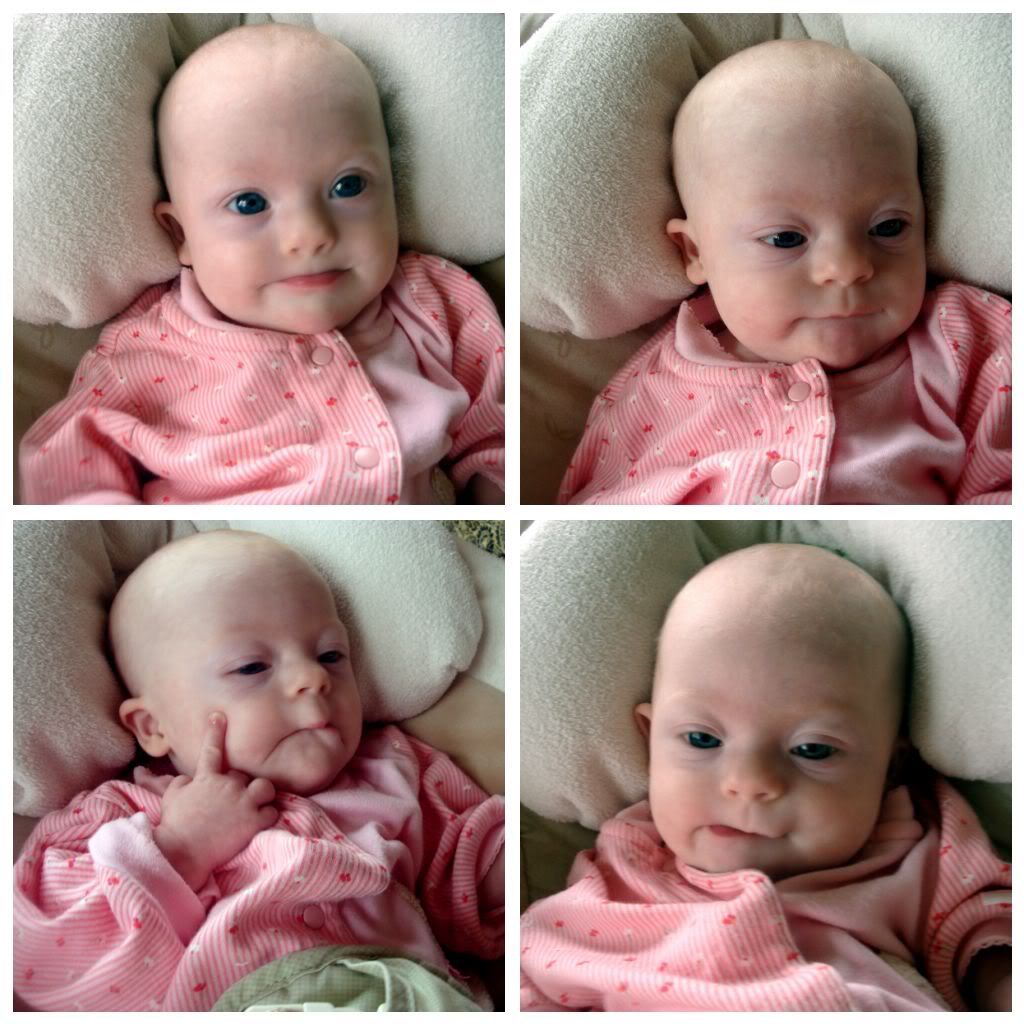 You have such a strong connection to all of your brothers and sisters. Jackson always asks to hold you by jumping onto the couch or bed and saying "Can I hold Lil-lils?" and cupping his hands together, as if you are a little present he is about to receive.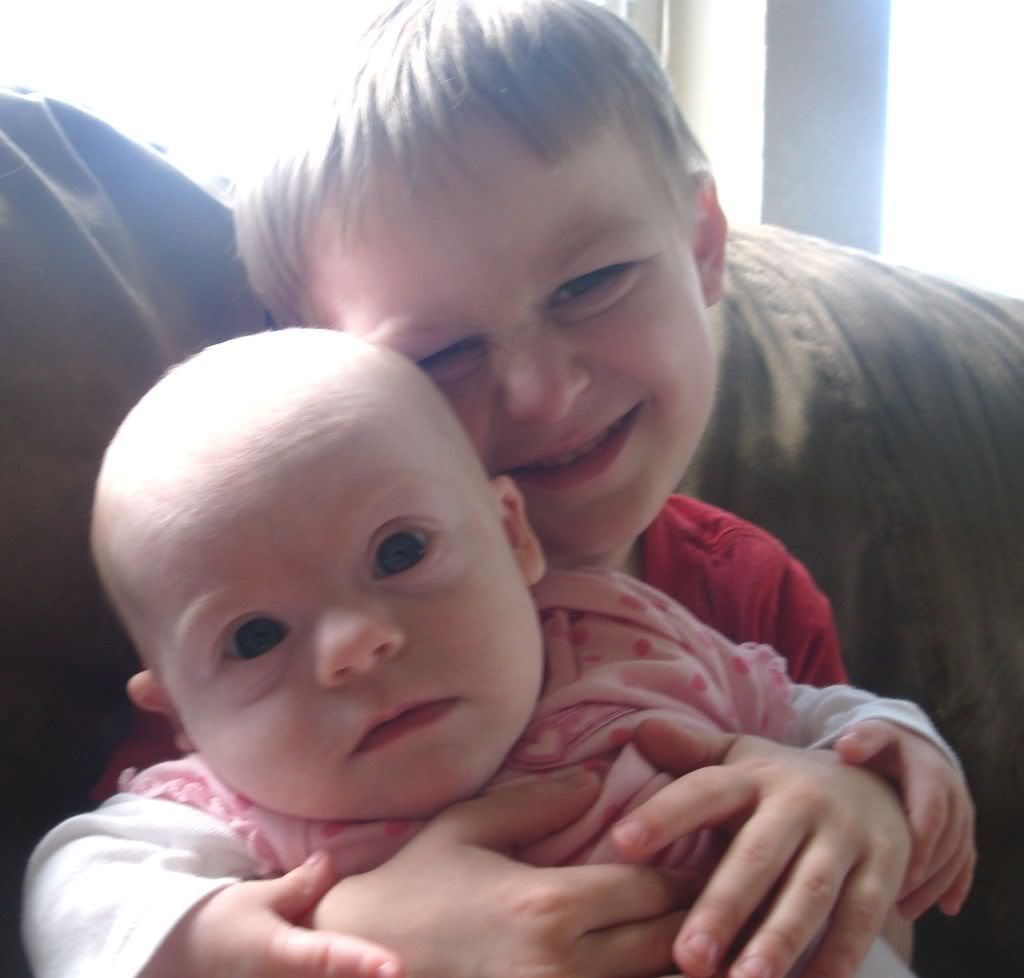 I never get tired of picking out your outfits every day...I have TUBS full of clothes just waiting for you to grow into!! I really love how petite you are, but at the same time I am so anxious for you to wear all those sweet things I got for your shower. I'm pretty sure we will get 2 year's use out of one year's sizes.
You look so pretty in pink...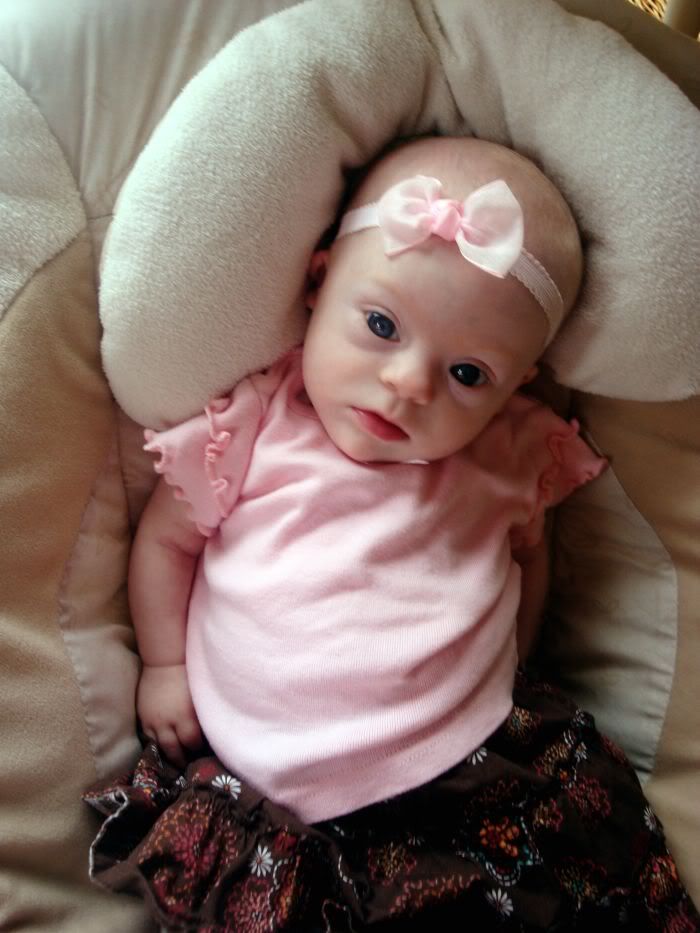 and stripes...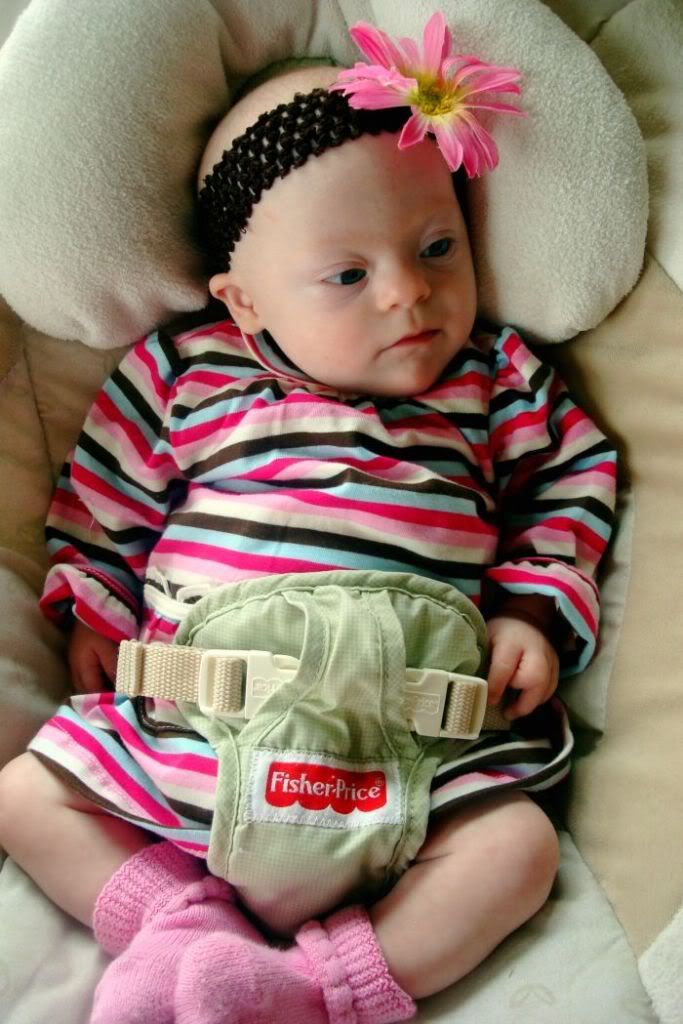 and just about everything you wear.
I find it so hard to put you down when we're cuddling..your little body just melts right into me- you are such a snuggle bunny. You are so tuned in to whatever we are doing- you just stare and stare at our faces and you watch all your siblings playing all around you. I wonder what is going on in that cute little head of yours, as you watch all the commotion. You sleep through any amount of noise- one of the benefits of a large family:)
Lily Anne, life is so much richer with you in it. Every day brings new joy- smiles and laughter and "firsts" and cuddling and kisses and tickling and cooing...is there anything more delicious in life than babies???? No wonder Mama is so addicted to them!
The younger children ask me all the time if I will have any more babies. They don't want me to stop! But as much as I would love to, right now I feel like I want YOU to always be my baby. I want you to grow and mature and develop into a beautiful young lady... but I just can't see feeling like I'm ready to ever give you up as my youngest.
Maybe that's part of why I love you so much. There is something so special about being needed- and I know you need me. There is something so wonderful about knowing I'm going to help you learn and develop..that you'll need me to teach you, to nurture you, even more than your brothers and sisters needed me. I never knew before having you that
this
is how it feels to have a baby with special needs...because
I'm
needy.
I love you so much, Lily. My heart is overwhelmed with loving you, and I can't imagine what my life was like before you came along. I can't believe there were nights when I was staring out our big window at the starry night sky and wondering how I could handle things if you were born with a little something extra. I wish I could go back to that wondering, sometimes worrying Mama and tell her- it's going to be
so good.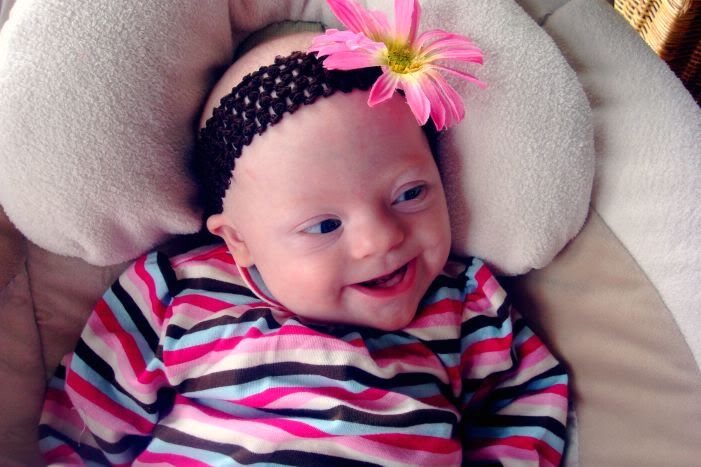 Loving who you are,
Mama oxox